Boat Fenders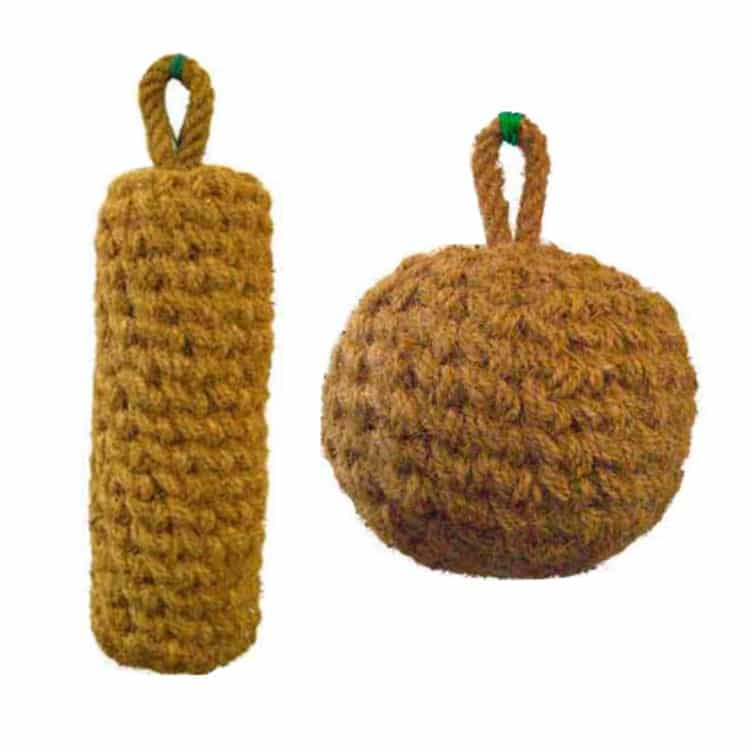 Boat fenders are designed to protect against damage caused by boats, docks or moorings knocking into each other. Coir boat fenders are able to absorb the impact, acting as a bumper.
Used as narrow boat fenders and on canal boats, barges, workboats and moorings.
Available as round and oblong boat fenders, in small and large sizes.
Key properties at a glance: 
Traditional look
100% biodegradable & environmentally friendly
Naturally buoyant & resistant to saltwater
Lightweight – will not impede vessel's ability to manoeuvre
Highly durable 
Related: Rope Types, Hardware, Inglefield Clips, Mooring Rope, Anchor Rope 
Coir Boat Fender Technical Details
Properties
| | |
| --- | --- |
| Properties | Description |
| Construction | Made from Coir fibres, from the outer husk of the coconut  |
| Material | Natural |
| Look  | Natural, traditional, textured surface – round or oblong shape top loop  |
| Feel | Course and fibrous |
| Biodegradable | Yes – will decompose and can be disposed of normally |
| Performance in water | Naturally waterproof and resistant to salt water degradation |
| Storage | Wet and dry |