Customer Project of July 2023
BuyRope has decided to choose and showcase the best customer project each month!
The team loves to see what customers are up to and how products are being used once they reach their final destination.
So the favourite project is chosen by vote at the end of each month, based on the review images and any additional ones sent via email or LiveChat. 
July's Pick – Sisal Rope Cat Scratcher
This month's favourite project belongs to Matthew Kerr who opted to use our sisal rope to create a cat scratcher.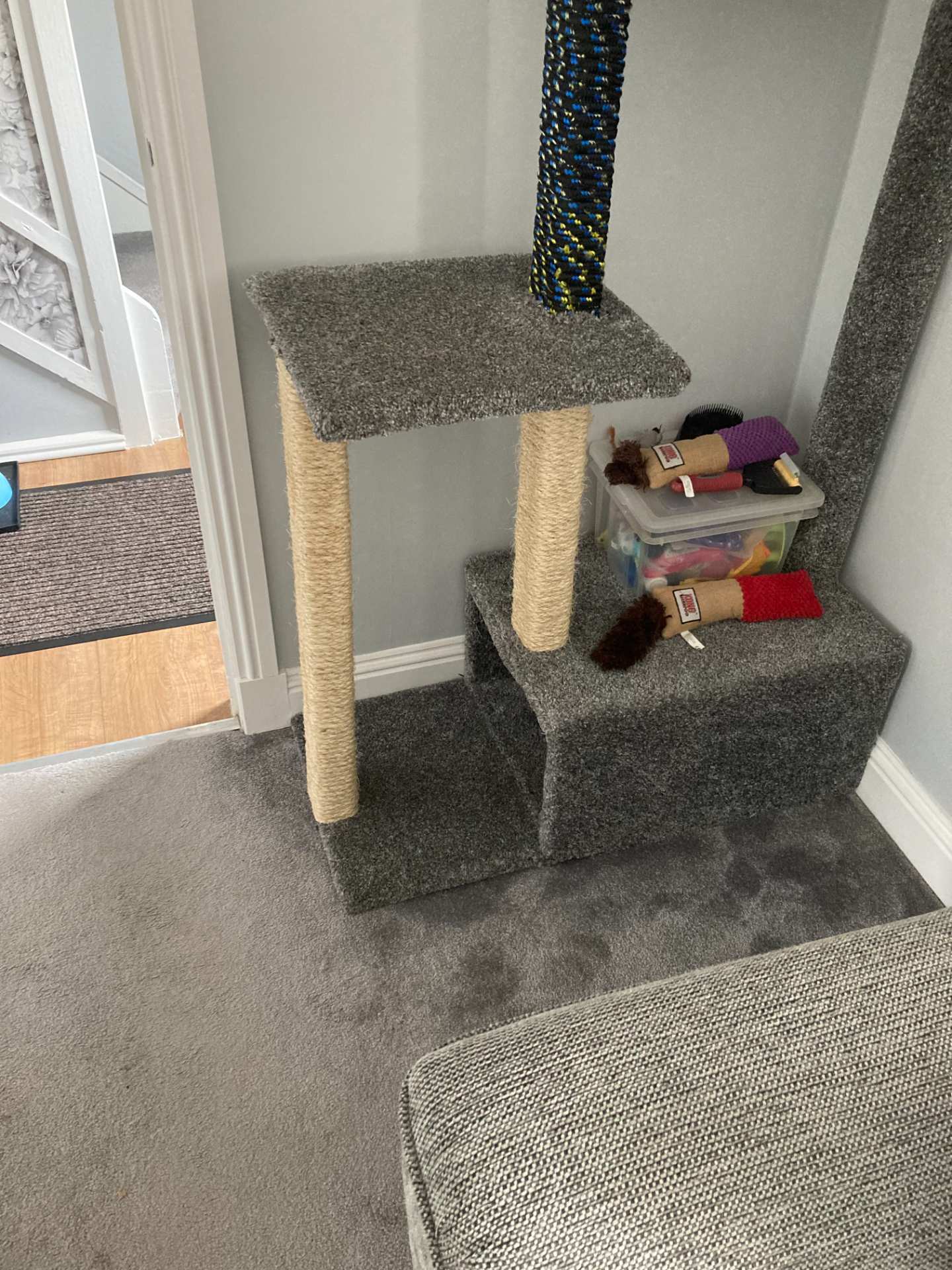 Matthew's cat scratch is the proof of how much warmth our light brown sisal rope can give to a project. The carefully wrapped sisal rope gives the scratcher a unique look and offers a good place for the cats to hone their claws and play.
Searching for new rope to replace the cheep stuff I used.
Found buyrope by accident, I like the fact you can buy sisal rope buy the meter.
I ordered 35m of 10mm rope and it was delivered really quickly, seems good quality rope, we'll see how long it takes the cat to get through this.
35m doesn't go as far as you think that was my fault not ordering enough so I'll need more to finish it off. As far as how / it was built, Our cat is just over 3ft long at full stretch so standard scratch posts are no use, wasn't paying hundreds of pounds for a off the shelf one, so half a dozen off cuts of 12mm ply a few bits of cls, some left over carpet, a glue gun quite a few staples and a couple of hours in the shed and that's the result, might not be the most professionally built but it's cost me nothing in comparison to the ones on the shelves, this one will definitely not fall over. – Matthew Kerr