Customer Project of June 2023
BuyRope has decided to choose and showcase the best customer project each month!
The team loves to see what customers are up to and how products are being used once they reach their final destination.
So the favourite project is chosen by vote at the end of each month, based on the review images and any additional ones sent via email or LiveChat. 
June's Pick – Wood Basket with Cotton Rope Handles
This month's favourite project belongs to Robbie Hutchinson who decided to use our cotton rope as handles for his basket project.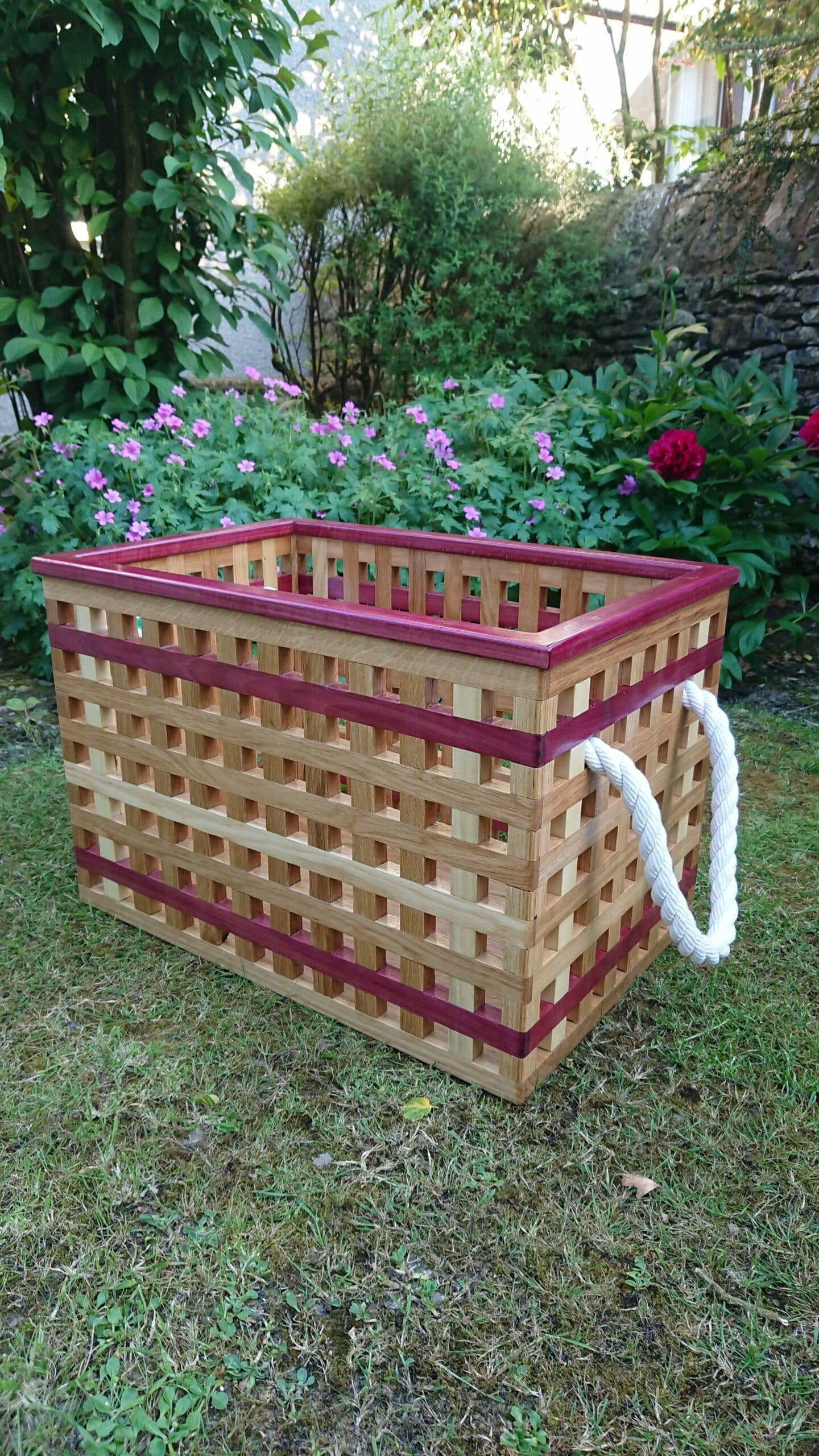 This is a lovely log basket with intertwined wood parts which has a very unique and eye-catching look. The cotton rope handle and shiny polished wood gives it a more distinctive and rustic appearance, making it ideal for various applications besides it's original log storage use. The basket could be used for gifts, garden harvest, craft supplies, as a home decor display, a picnic basket or even a flower display. It is indeed a beautiful basket with attention to detail and precise craftmanship. Congratulation Robbie for this stunning project and we hope you'll be using our ropes for more awesome projects.
I present to you a striking basket made from a mixture of Oak, Tulip & Purple Heart wood which I originally made for a Cumbria Young Farmers competition. With a brief to make a hot air balloon basket with the intentions of it becoming a eye catching log basket afterwards. Interlocking 600 half lap joints together making this basket stronger then any wicker equivalent. Beautifully hand finish with clear varnish to give it a low sheen this sure is a one of a kind piece of craftsmanship.

With such a stand out piece picking the right rope was paramount. Working with the team at BuyRope they supply this quality white cotton rope which just complements the project really finishing it off. The Soft cotton is kind to your hands for when the basket is full of seasoned logs.

Before starting project I always advice drawing what your wanting to make. I had drawn up a scale drawing to make sure everything was equally set right to begin with plus this also give you correct sizes. Perfection can not be rushed so take plenty of time when making. A project like has around 30+ hours of work. I've always said to myself if you believe something will work then follow your dreams. I've created many pieces of woodwork pushing my skills to there max at times but anything is achievable if you believe in yourself. – Robbie Hutchinson
We would also like to showcase a couple of other lovely customer projects as well, to serve as inspiration for anyone else looking for creative ways to utilize rope products.
Honourable Mention – Garden Decking Rope Barrier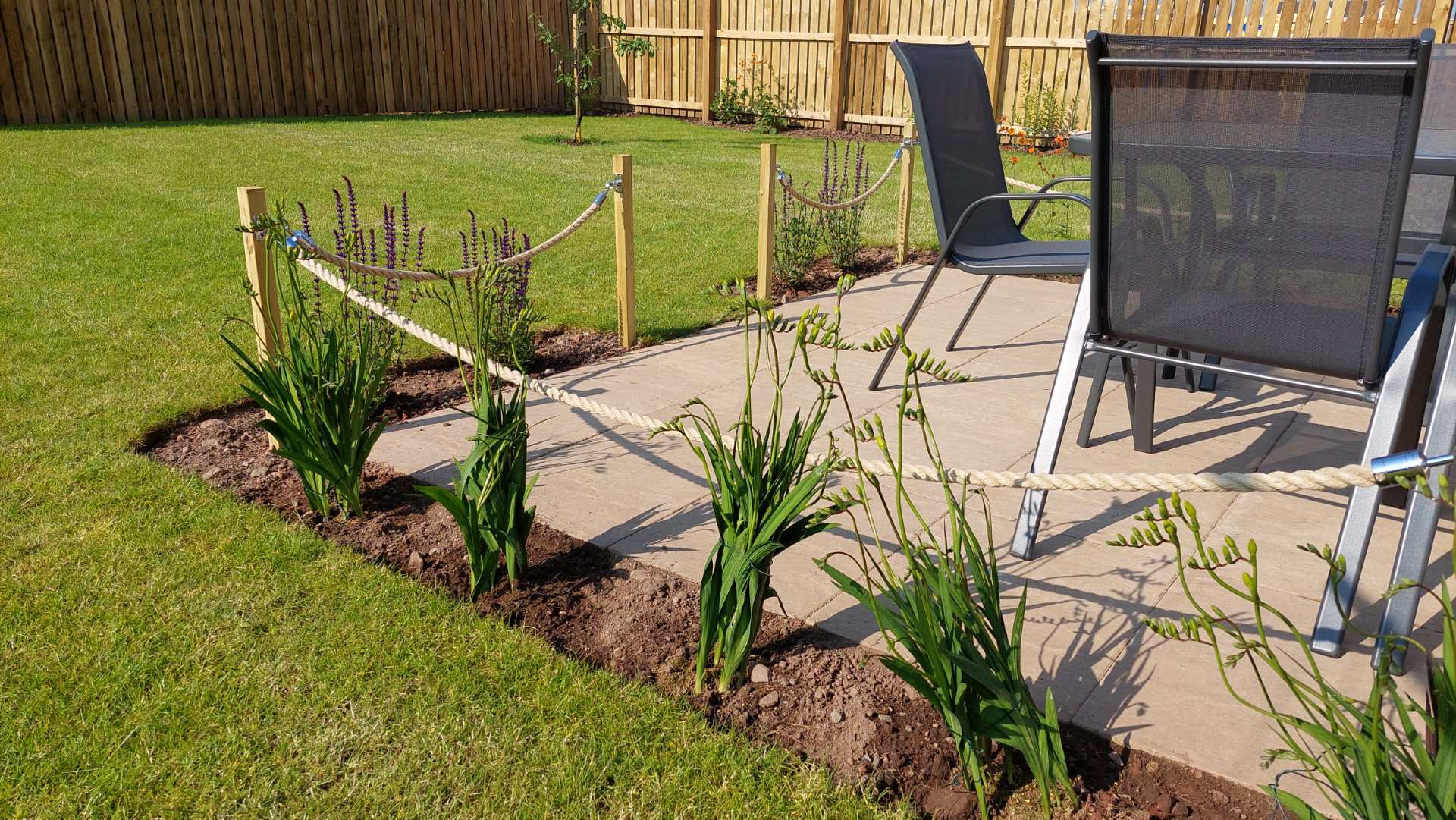 Dorothy's choice, the synthetic hemp decking rope gave her garden a rustic and neat appearance. Together with the surrounding flowers, it truly makes this garden deck one of a kind.
Absolutely delighted with the service. I didn't really know what I was trying to order and Erno could not have been more helpful in the online chat and subsequent phone call. He explained to me how to attach the fixings, seal the end of the ropes after cutting them to the length we required and any other questions I had. Prices were very reasonable too.  – Dorothy Black
Honourable Mention – Fence Rope Barrier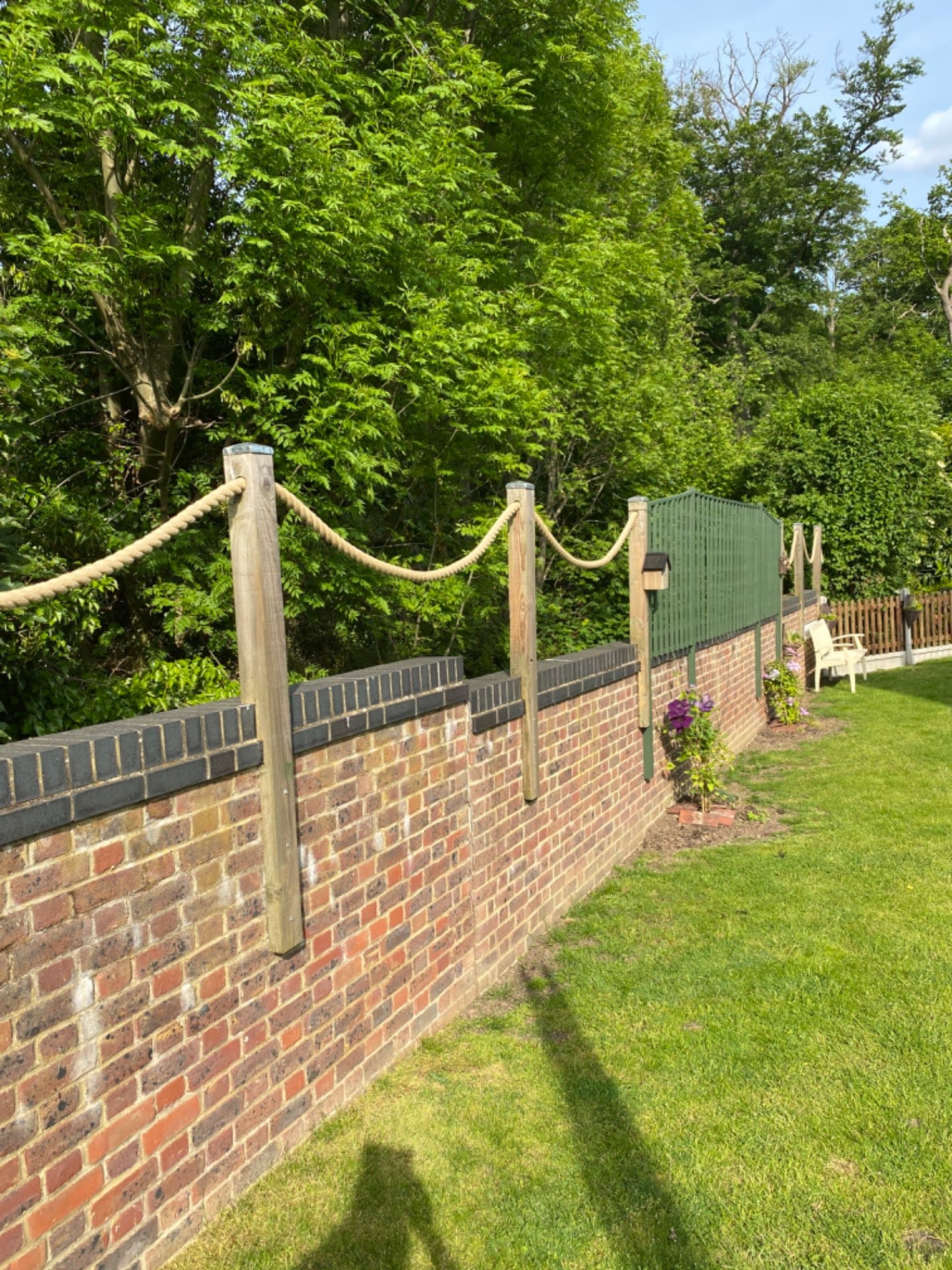 Although it's not the most common use of the synthetic hemp rope, the idea of using it as a fence barrier is truly unique. Together with the brick wall on top of which it stands, the rope barrier adds a little more personality to Alan's garden fence and it perfectly blends in with the surrounding landscape.
Super service. I had originally ordered rope from another site and then they called to charge a pretty large amount of money to cut the rope into three pieces. Buy rope chat (Krystal) was super helpful and confirmed no charge. Delivery was in only two days as well. Really pleased. – Alan Parry