Commercial and domestic rope for sale. Our stock is available by the coil or can be cut to custom length and can also be spliced. For more bespoke requirements, please get in touch.
Below are the most popular types of our rope supply.  All are sold by the meter and can be cut to the length you require.
Below is a list of commonly asked questions from our customers. Specific product related questions can also be found on the category pages. If you need further information, please get in touch – we're always happy to help and give guidance.
Outdoor Suitability
Which type of rope is best for outdoor use?
A synthetic (man-made) rope is favoured for outdoor use because of its resistance to rot, abrasion and chemicals.
Natural fibres can still be used outdoors but will have a reduced lifespan when compared to synthetic material.  They are biodegradable and will, therefore, rot over time.
How long will rope last outdoors?
It is not possible to guarantee a lifespan.  How long it will last will depend on the following factors
The amount of exposure to the sun or ultraviolet radiation (UV).
What it is being used for
How long the rope is exposed to water/damp allowing it to rot. For example, you will find that rope used for barriers will rot quickest in the hole of the post where it stays damp the longest
Given normal weather conditions, we have outlined approximately how long you can expect some of our more popular ranges to last.
Which rope floats?
Least expensive
Low resistance to UV light
It has a hard surface so it not very comfortable to handle
Can slip from metal surfaces like cleats so is not good for dock lines
Often used for safety lines, ski lines, swimming lane barriers where you need to see the rope above the water.
Strongest option
Excellent UV resistance
Easy to handle
Often used for mooring and general working lines.
Looks great / most decorative option
Feels nice to touch
Often used for garden decking, barriers, kids play areas, tug of war, boat fenders, mooring lines or even rigging lines on traditional boats.
Which ropes are UV resistant?
The following ropes are the most UV resistant.  However, it is important to note that all materials will be affected by UV light over time. It is difficult to predict resistance of any one rope as the length and intensity of exposure will be key factors.
Strong resistance to sunlight
Decorative hairy feel
Often used for home and garden uses
This rope will sink and it has a poor resistance to chemicals and abrasion
Stong resistance to sunlight
Soft to touch
Great for handrails or any application that requires handling
Good resistance to chemicals and abrasion
Excellent UV resistance
Easy to handle
Often used for mooring and general working lines.
Strength & Break Loads
What type is the strongest?
The strongest all-around that we stock is Nylon.
It will absorb greater shock loads that would break other types of rope.  It is also very durable and strong making it a preferred option for mooring, safety lines, towing vehicles, etc.
Which rope is the softest to touch?
The softest rope we stock is cotton rope
It is commonly used for handrails, rope swings, play areas, obstacle courses and other applications that require handling of the rope.
Stretch & Elongation
What type does not stretch?
They will all stretch to some degree depending on the tension that it is under.  The following will stretch less than others;
Least stretch
Used for mooring lines, lifting, etc
Low stretch
Used for rope ladders, children play areas, etc
Low stretch
Used for cat scratch post, decking, etc
Shrinkage
Do all ropes shrink when wet?
No, natural fibres will shrink but synthetic fibres will not.
The following will not shrink: Nylon, Polysteel, Synthetic Hemp, Polyethylene, Polypropylene
These following will shrink: Natural Sisal
Why do ropes shrink when wet?
When natural fibre ropes absorb water they swell increasing their width.  This increase in width reduces the length.
When buying natural fibre rope it is important to add an extra 20% to the length to account for swelling.
How much shrinkage should I allow for?
This depends on the absorption of the material and how wet it is likely to get.  However, as a rule of thumb, we suggest accounting for 20% shrinkage to be on the safe side.
FREE & EASY RETURNS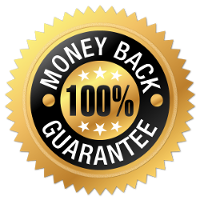 Free and easy returns on all items in their original condition, within 60 days of purchase. Includes free collection and full refund of original shipping fee.
SAFE & SECURE SHOPPING GUARANTEE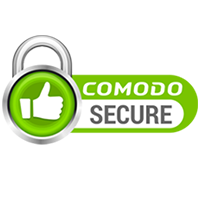 All of your information is encrypted and protected using Comodo SSL protocol. You'll pay nothing if unauthorised charges are made to your card as a result of shopping with us.
Learn more