Green Polypropylene Rope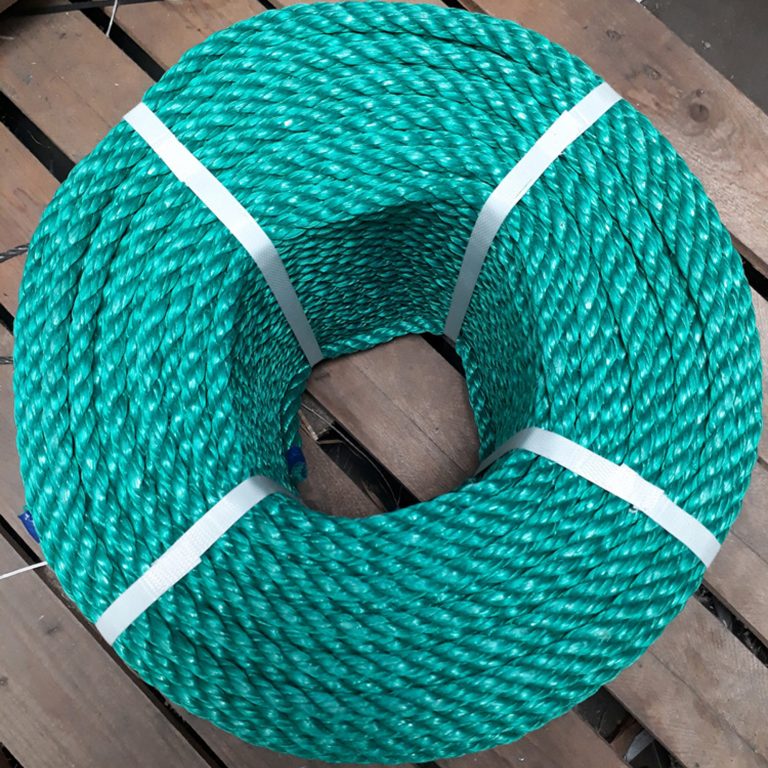 Our Green Polypropylene Rope is suitable for a range of domestic, commercial and marine applications.
Its twisted 3-strand yarn construction makes it suitable for lifting.
Also suitable for work around electrical lines.
Key properties at a glance: 
Twisted 3-strand yarn construction
Strong, durable & lightweight
Break load tested 
Better abrasion resistance than split film polypropylene
Rot and water resistant
Floats and does not absorb water or shrink
Can be spliced
Made in Europe
Related: Marine Ropes, Rope Hardware, Blue Split Film Polypropylene, Polyethylene Rope
Polypropylene Technical Information
Image

Quantity

Add to Cart

All filters

Safe working load Clear all

i

1695

6 products

No results, please try again by trying a new filter combination.