Gym Climbing Rope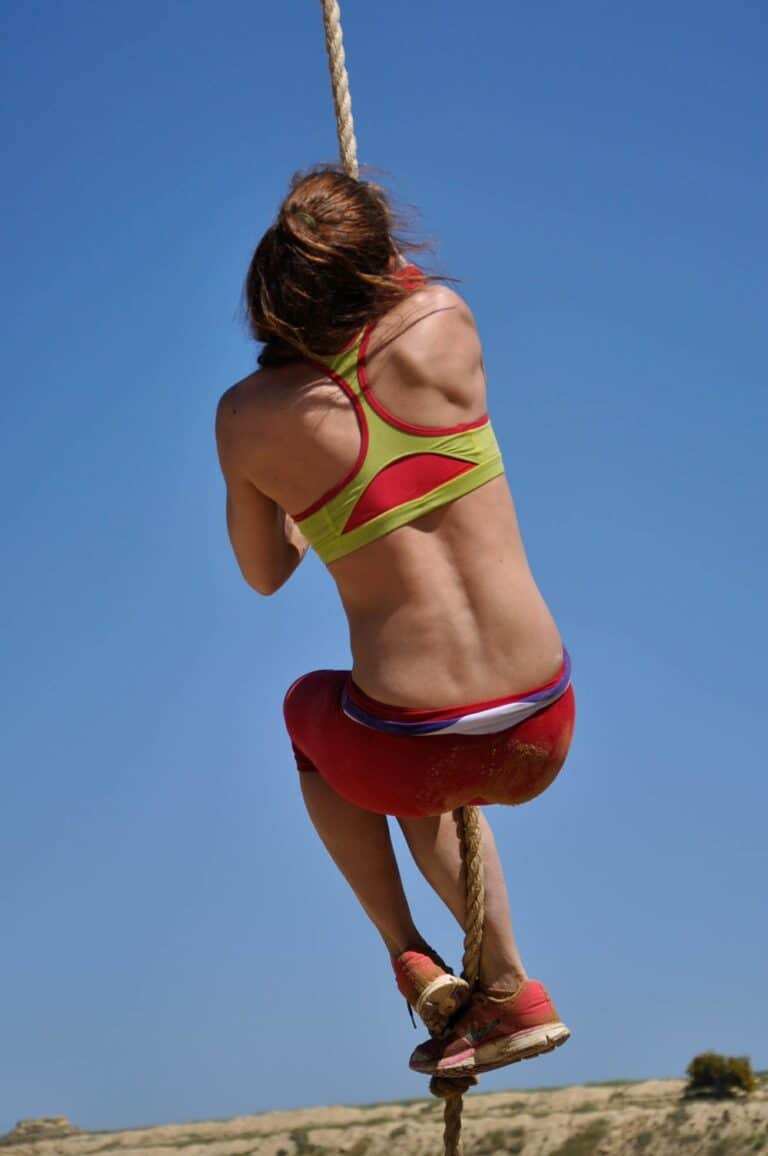 Gym climbing ropes are a favourite of the military, schools and gyms, and a great way to improve all-round fitness and strength. 
Our 28mm and 36mm gym climbing ropes are available in Synthetic Hemp, in a choice of 5m, 10m and 15m lengths, with hard eye splice at one end for easy installation. 
Key properties at a glance: 
Kind to hands with good grip qualities
Available in 3 ready-to-order lengths
Rot, mould, UV resistant for outdoor use
Easy to add knots, with good knot retention
Low stretch
Related: Synthetic Hemp, Bow Shackle
Gym Climbing Rope Technical Details
Key Info
Properties 
Description
Material 

Synthetic Hemp: man-made fibre with Polypropylene base

Feel 

Soft to touch and kind to hands, with hairy surface that enables good grip. 

Less likely to cause friction burns than natural fibre alternatives

Tensile strength
Good. Stronger than natural fibre options.
NOTE:Strength may weaken with knotting
Stretch (elasticity)
Low
Resistant to:
UV, rot, water. Moderate abrasion resistance. Suitable for outdoor use
Storage
Dry or wet
Ability to knot
Knots easily and holds knots well
FAQs
What are the health benefits of using a gym climbing rope?
It can increase strength, cardiovascular fitness and weight-loss. The muscles used include: fingers, forearms, back, shoulders, core and legs. 
How do I safely use a climbing rope?
The strength required to climb vertically using only your arms can take some time to build. However, there are ways you can safely use it as you work up to this goal. For example, the 'S-Loop', which involves wrapping the bottom of the rope around one leg, essentially enabling you to stand using that leg and taking some of the strain off your upper body.
What is the best diameter for climbing?
As a general rule, the thinner the rope, the easier it is to grip. If you're new to this, start with the 28mm. The 36mm diameter will place more focus on grip strength and is more difficult. We recommend this option, if you're more experienced.
Why is Synthetic Hemp suitable for outdoor use?
Synthetic Hemp is rot, UV and abrasion resistant. It will resist elemental factors that would normally degrade natural fibre alternatives and will last longer outdoors.