Tug of War Rope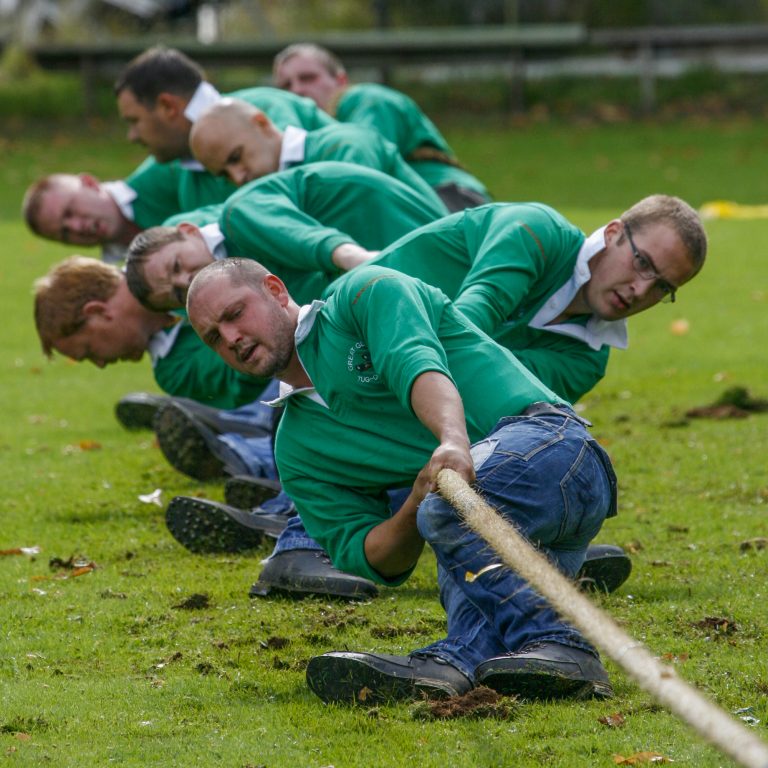 Tug of war rope made from natural Manila or Synthetic Hemp.
Perfect for team building, corporate days and school sports days.
We stock the following types of tug of war ropes:
Junior: 20mm thickness available in 5m, 10m, 15m & 20m lengths
Adult Manila: 32mm thickness available in 10m & 20m lengths
Adult (Low Cost) Synthetic Hemp: 28mm thickness in 10m & 20m lengths
Competition: Manila, 32mm x 36m length
See the bottom of this page for more information and answers to FAQ's.
Tug of War FAQs
Which of the tug of war ropes would be the best for outdoor use?
Synthetic Hemp. While maintaining a traditional appearance, it is weather, rot and water resistant. Manila and Sisal, while they naturally have good UV resistance, are susceptible to rot and mildew – if required for continual outdoor use, they should be treated first. 
Can I use this product for competitions?
Official competition rules require the rope to be a minimum of 35 metres in length and a minimum diameter of 32mm. Our official competition rope complies with this.
Do the official specifications for tug of war matter for team building activities?
No. In this instance your rope just needs to be long enough to accommodate both teams. It can be any thickness.
Can you have a four-way game of tug of war using this product?
Yes. A four-way rope is made by interlocking them, forming a '+' shape.