Matching DIY Cord Bracelets
Below you will find step by step instructions on how to create matching bracelets for your loved one(s). You can see a preview of the finished project below.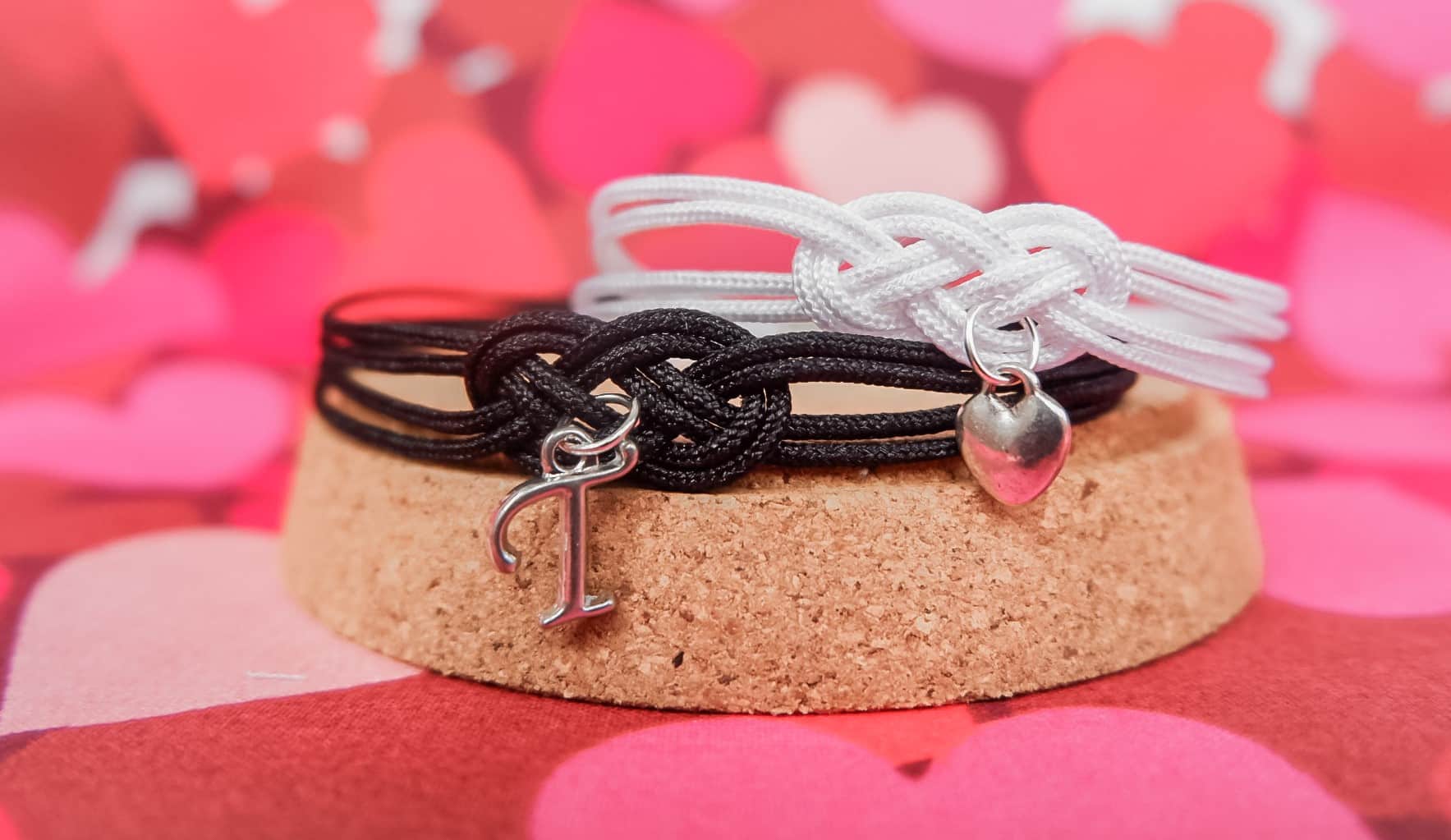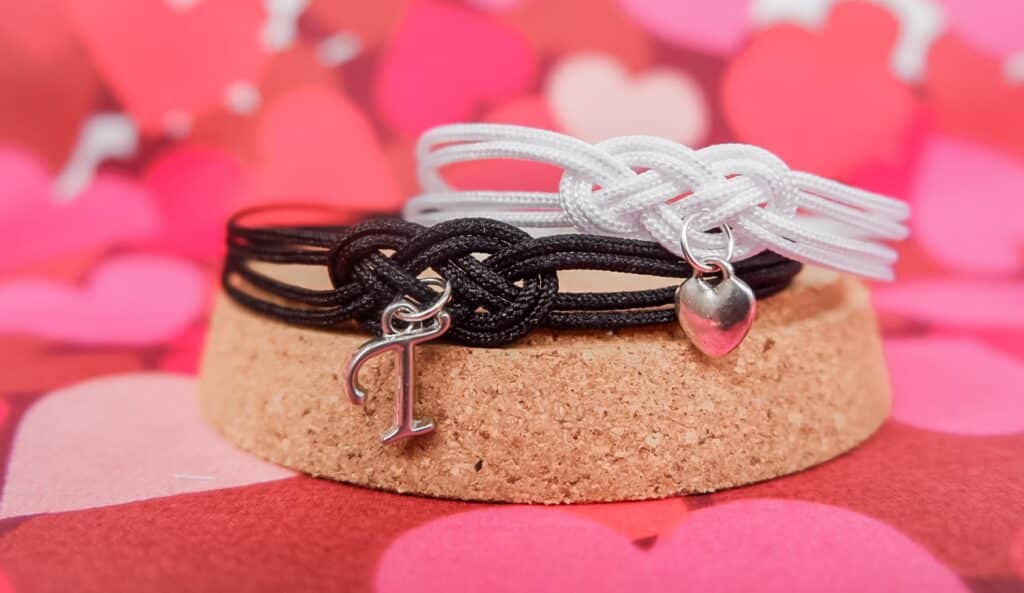 OVERVIEW
Estimated Completion Time: 30 minutes
DIY Experience Required: Low
Tools Required: Pliers, Scissors
Materials Required: 2x 1m cord, 2 charms of your choice, 2 sets of clasps
STEP 1)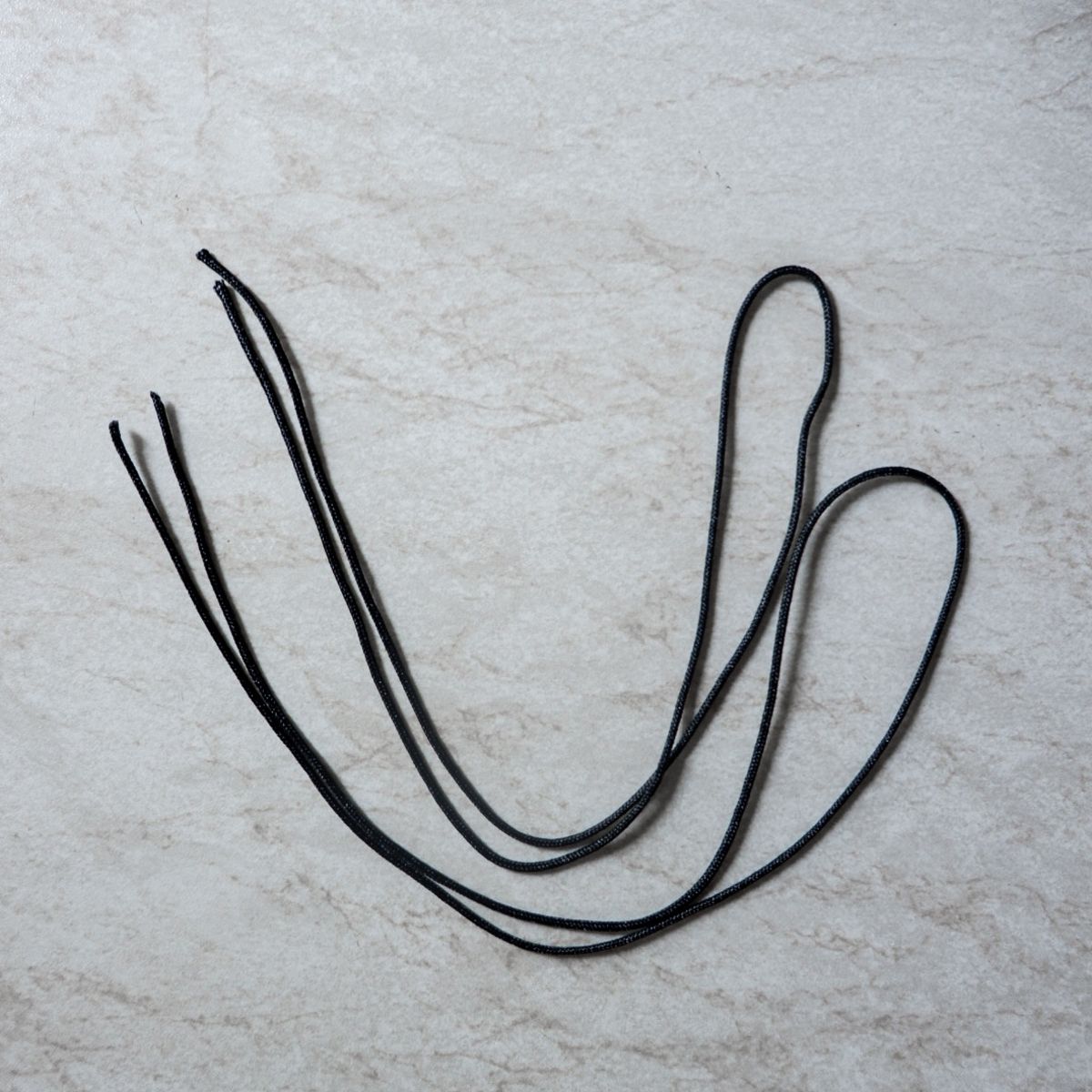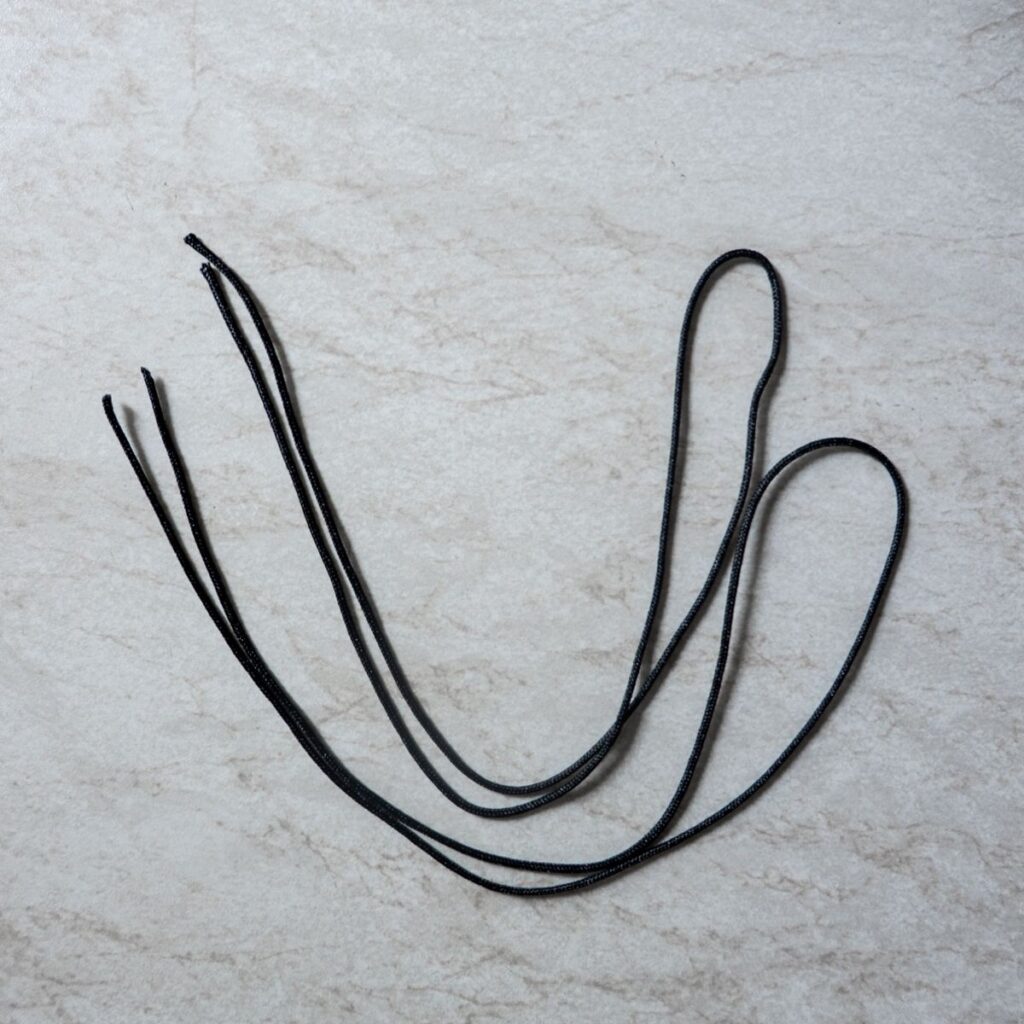 Start with your first bracelet. Cut one of the cords in half. You should work with 2 pieces of 50 cm length.
STEP 2)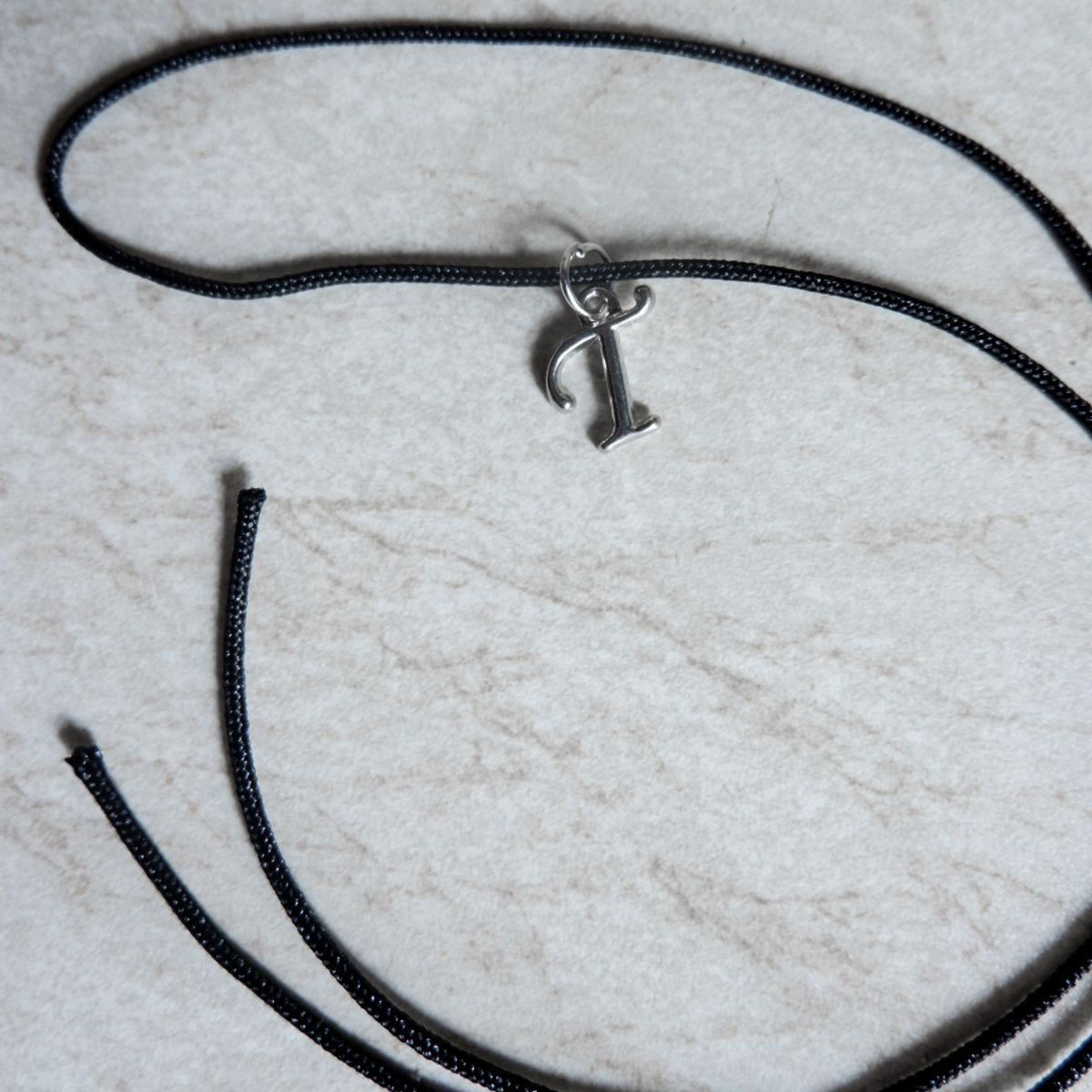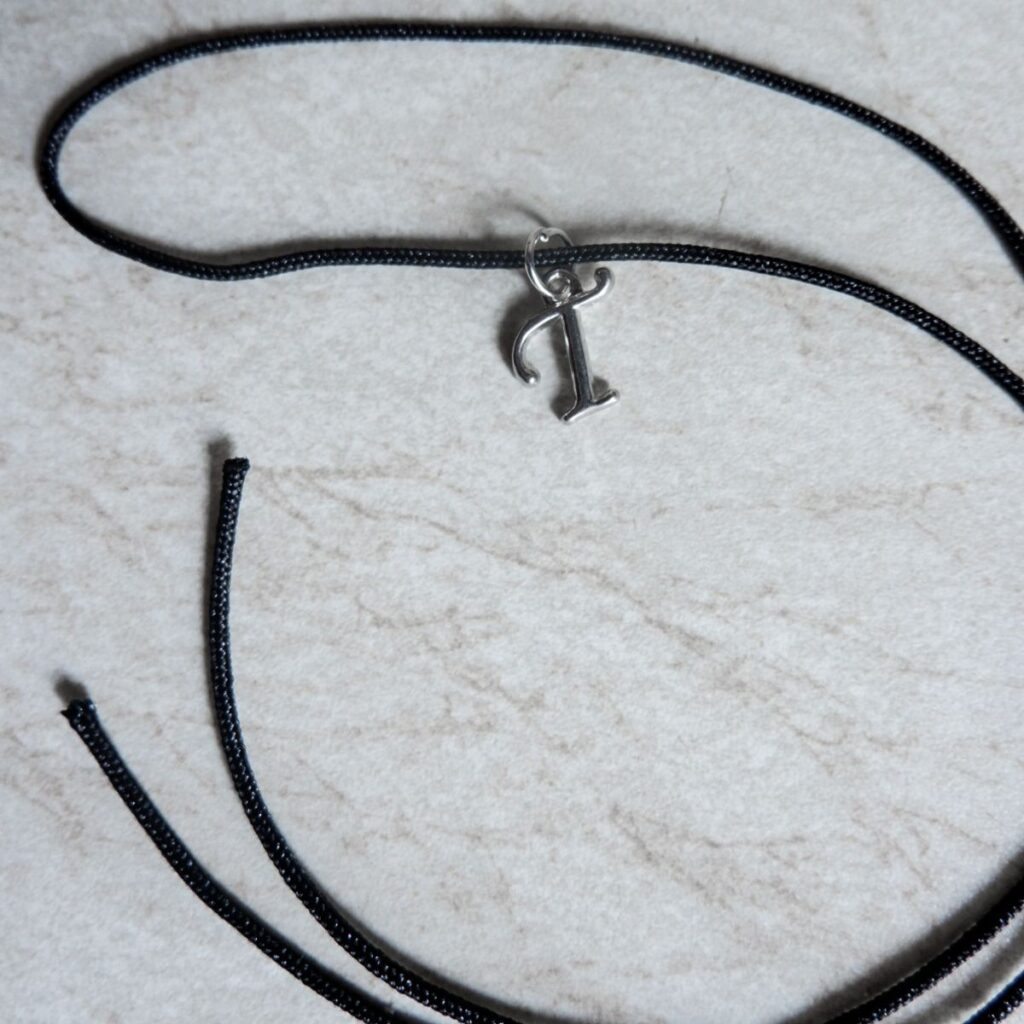 Thread one of the strands in the charm.
STEP 3)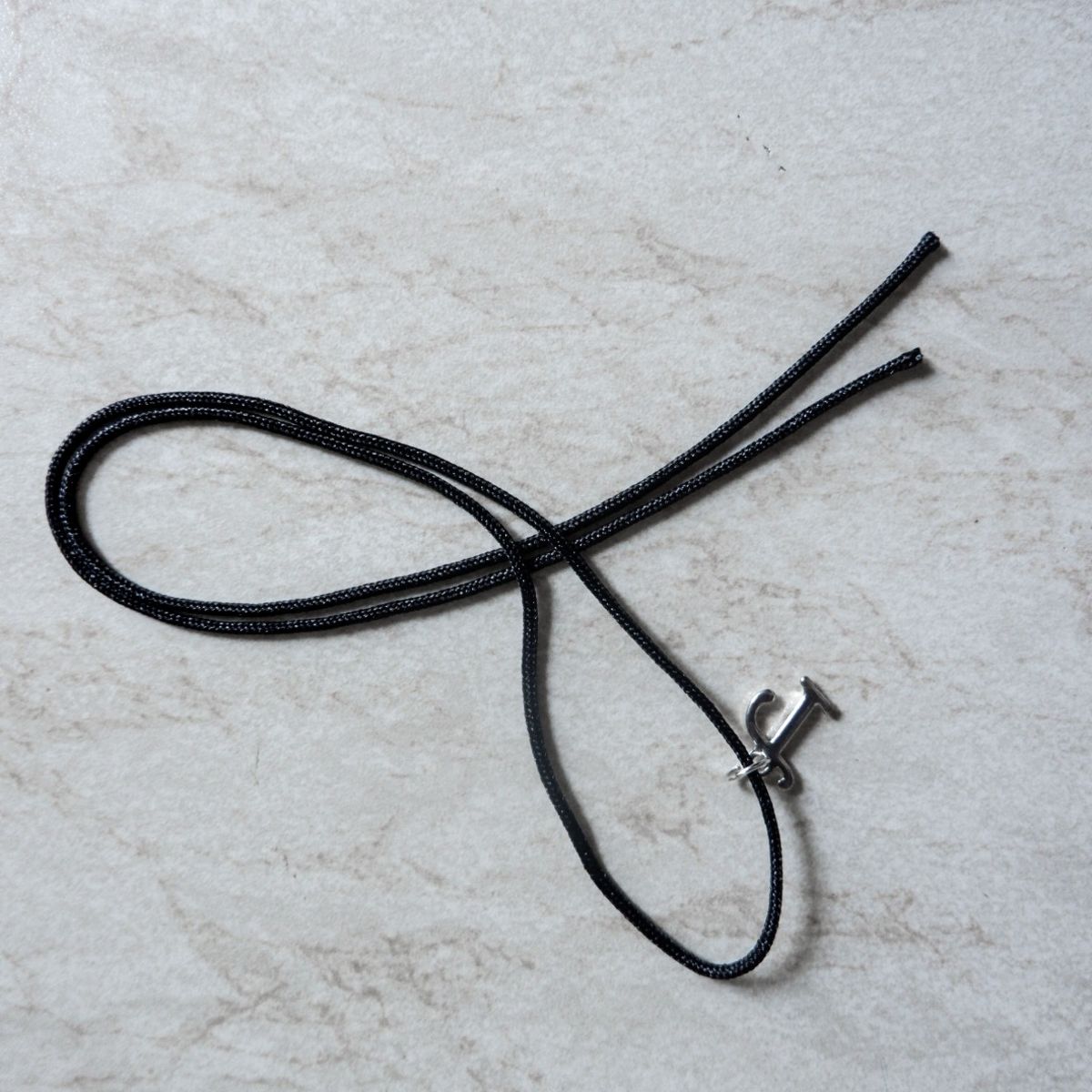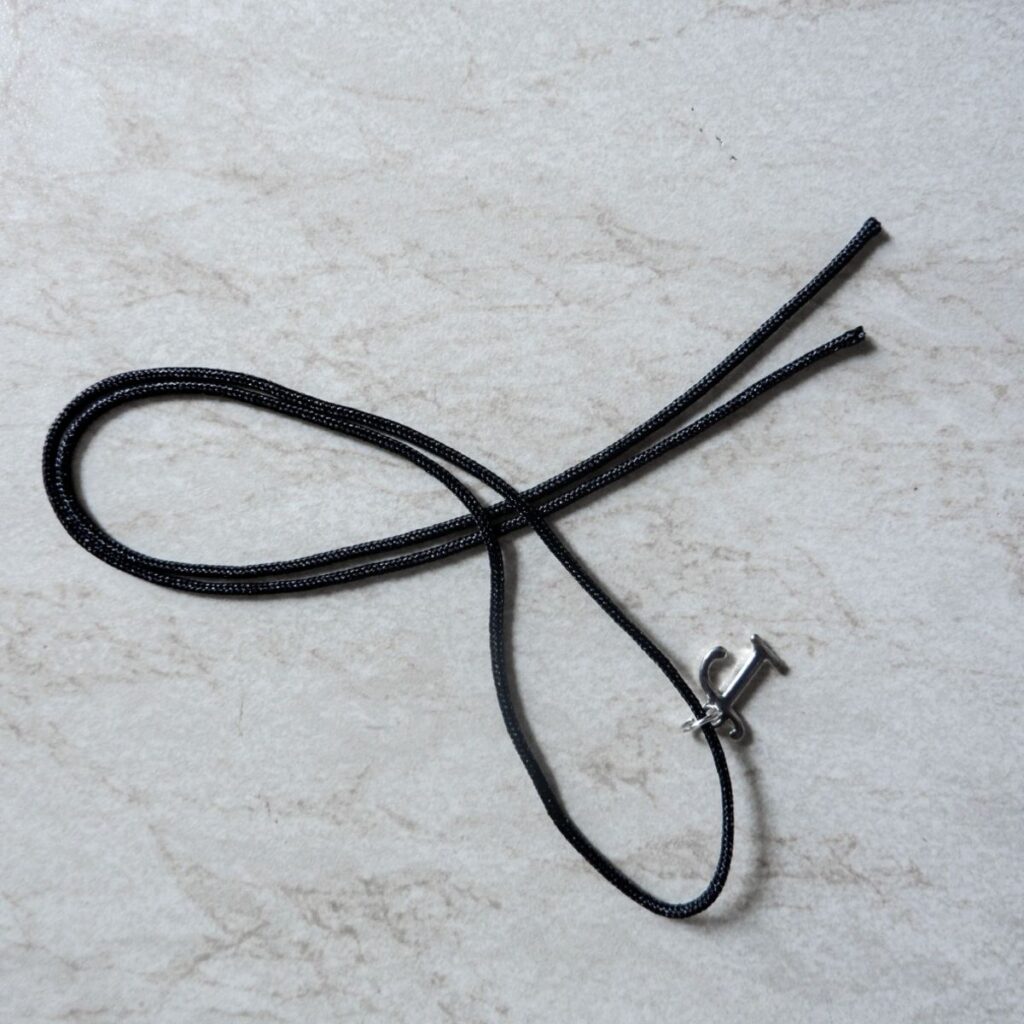 Cross over the part with the charm.
STEP 4)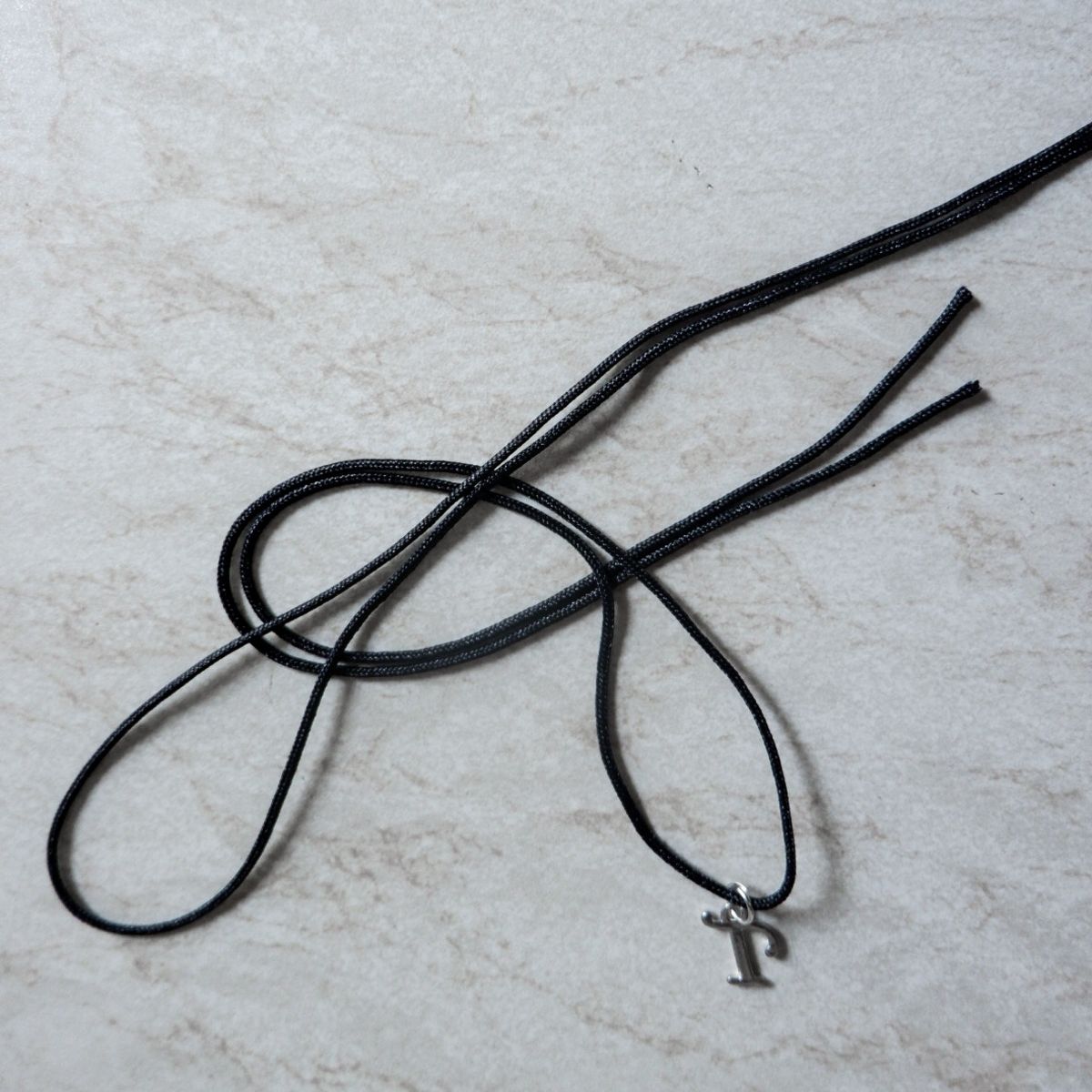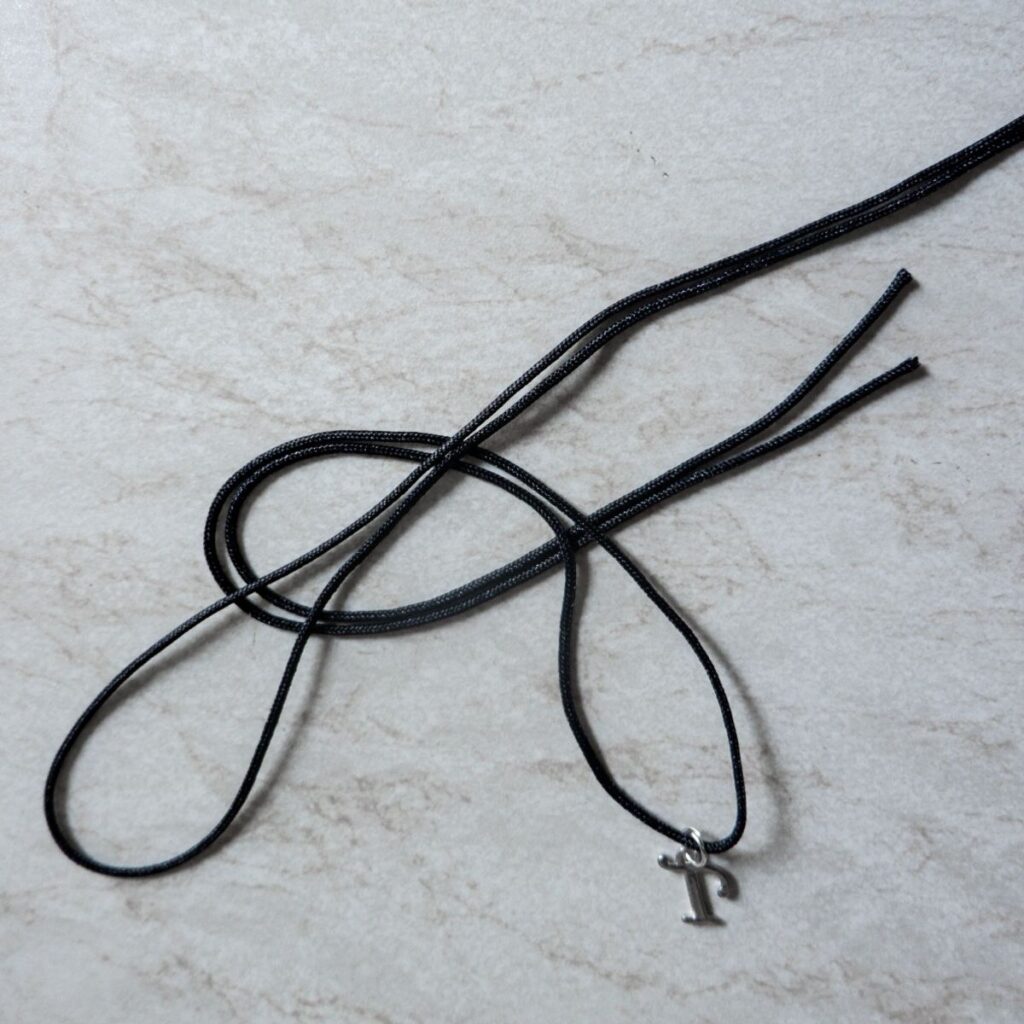 Take the other piece folded in two and place it on the loop you just made.
STEP 5)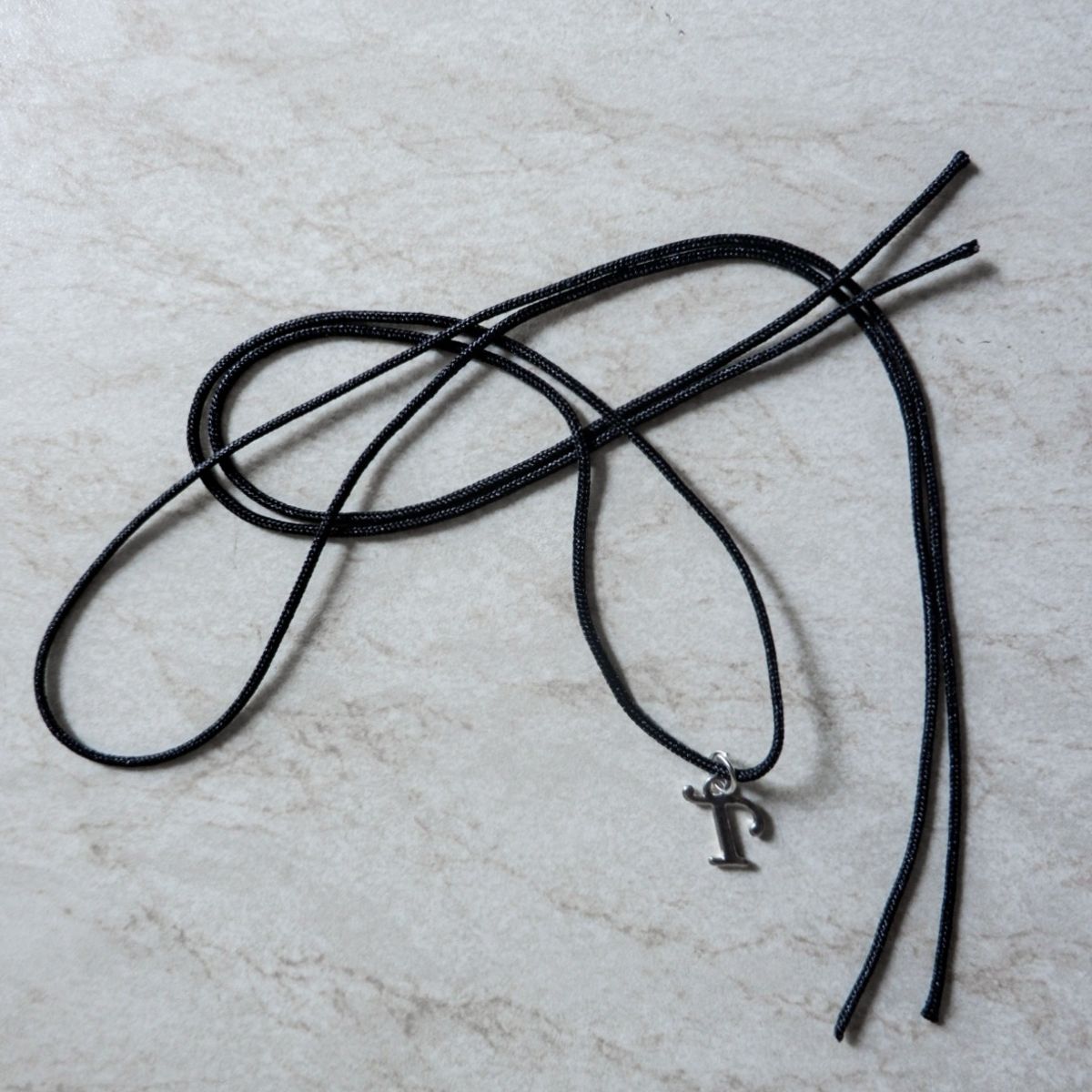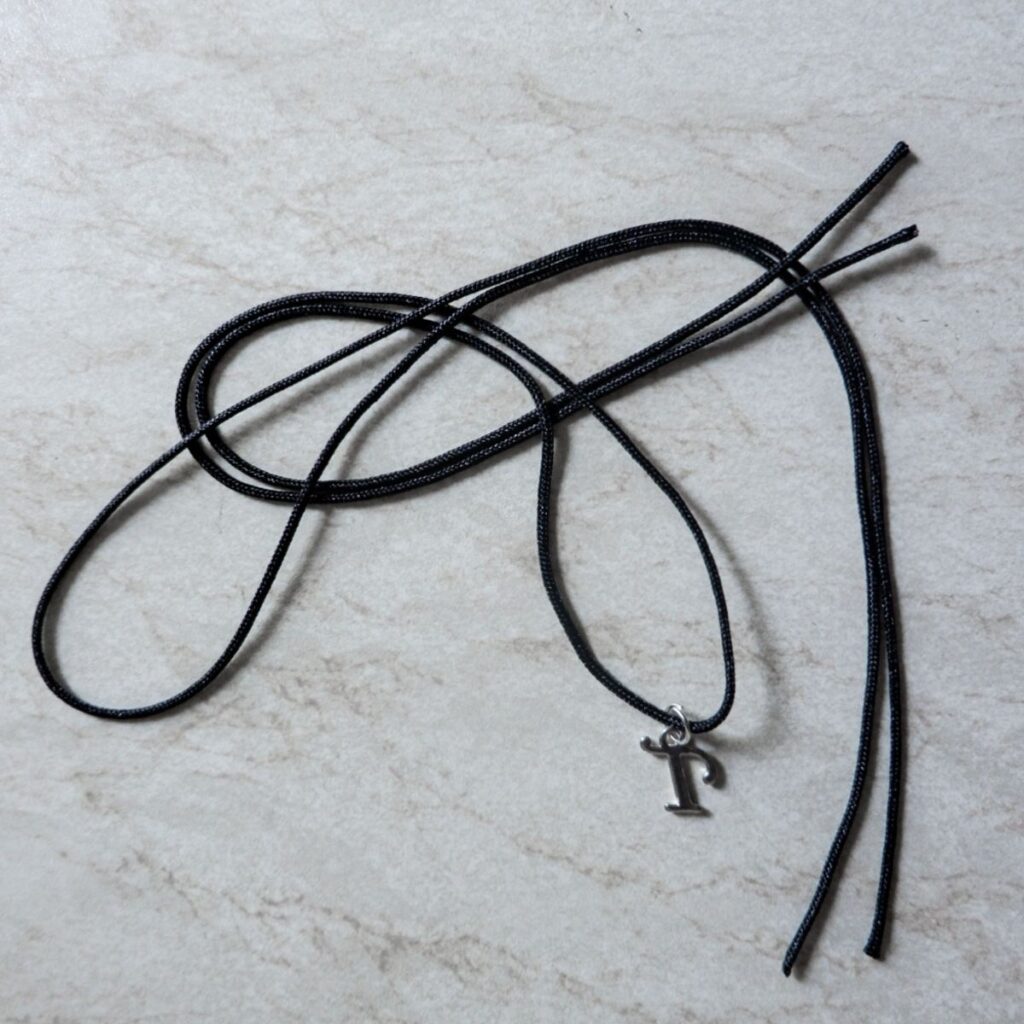 Take the ends of the second cord and place it below the ends of the first one.
STEP 6)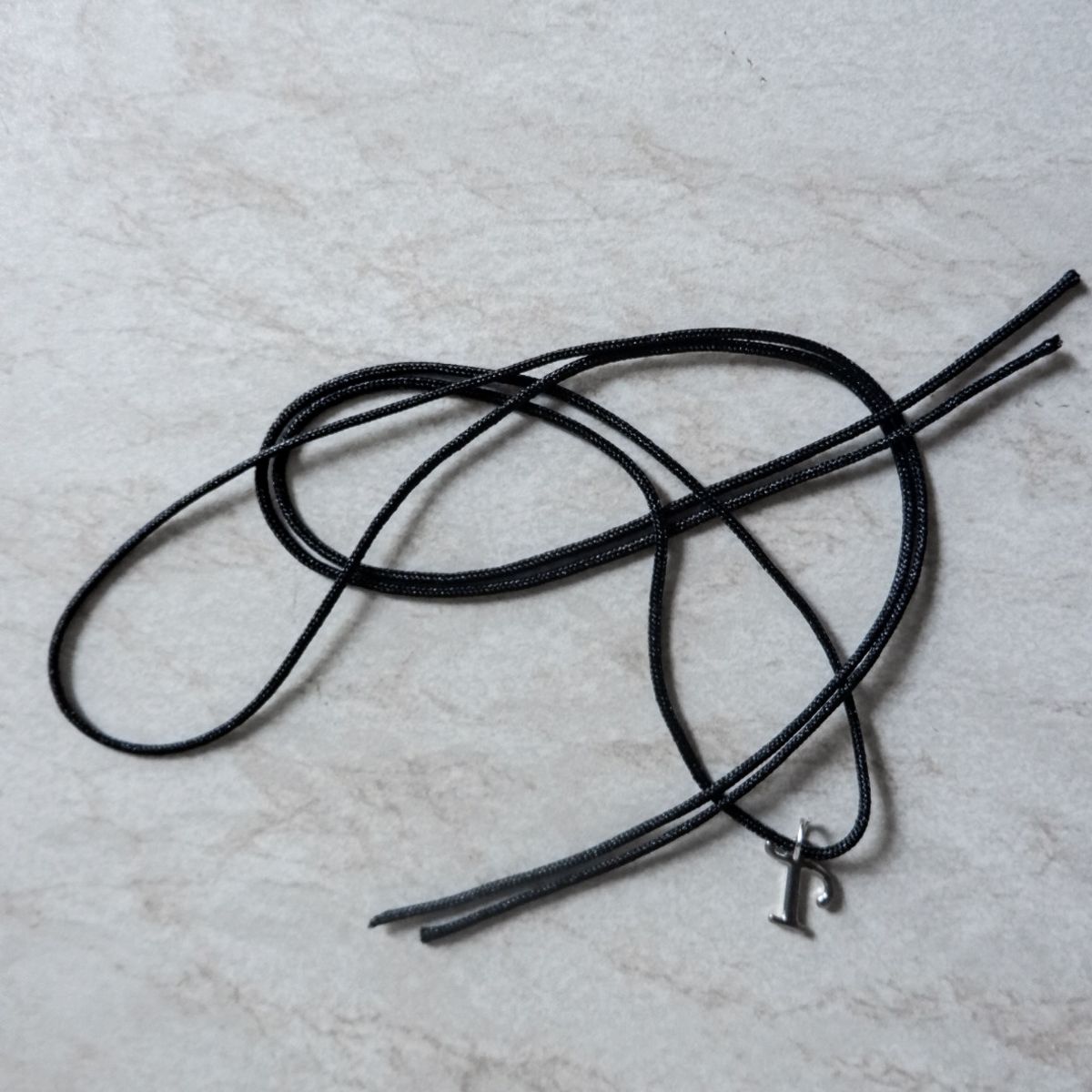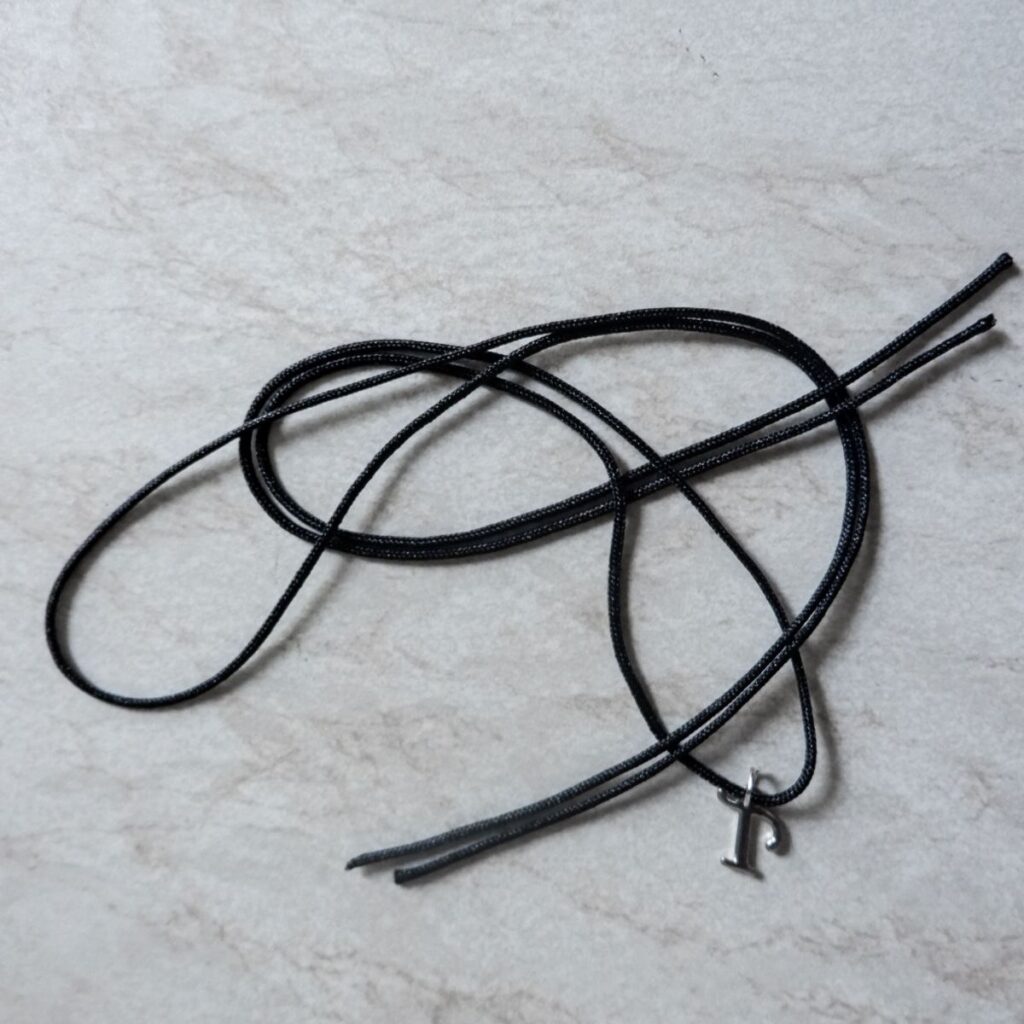 Cross over the loop where the charm is.
STEP 7)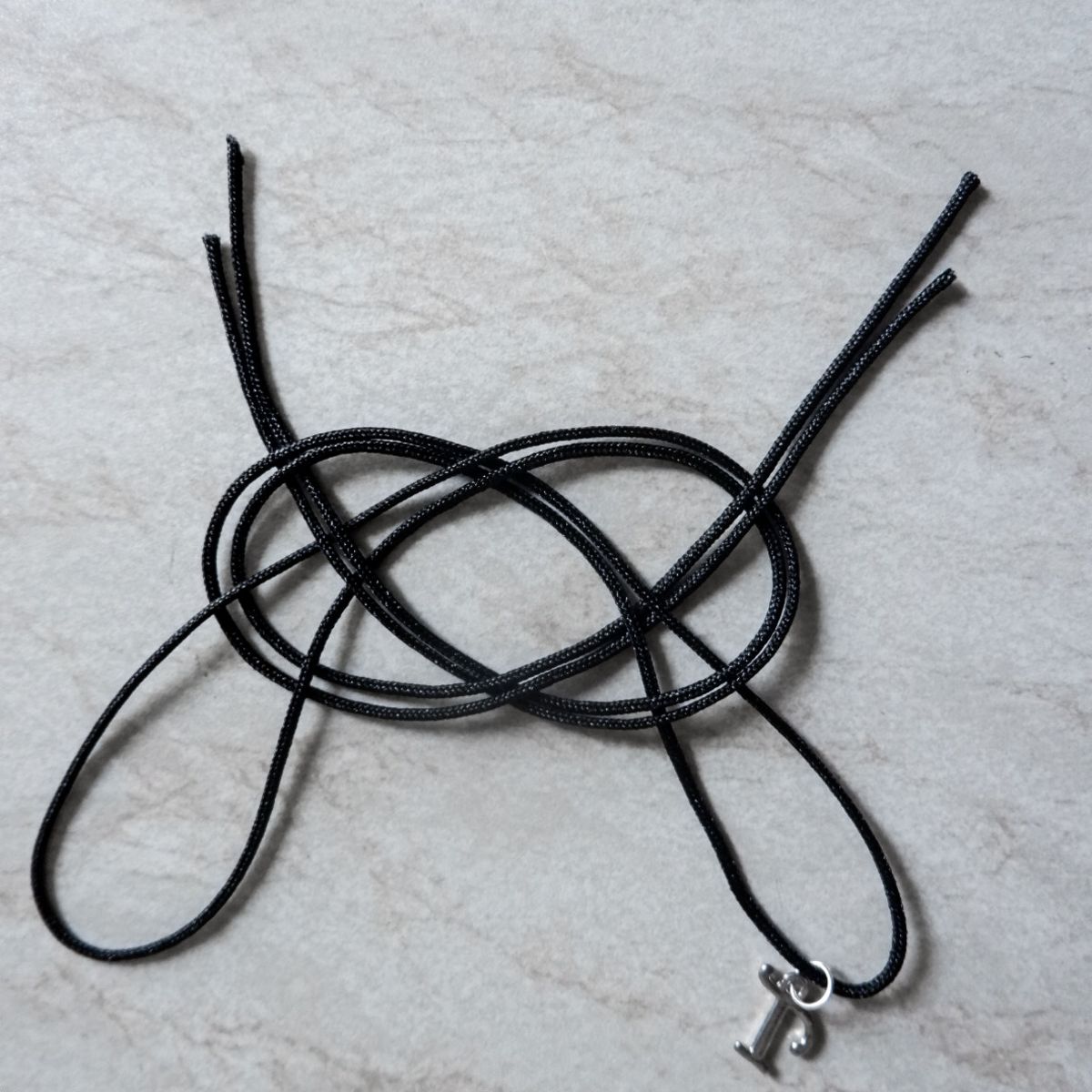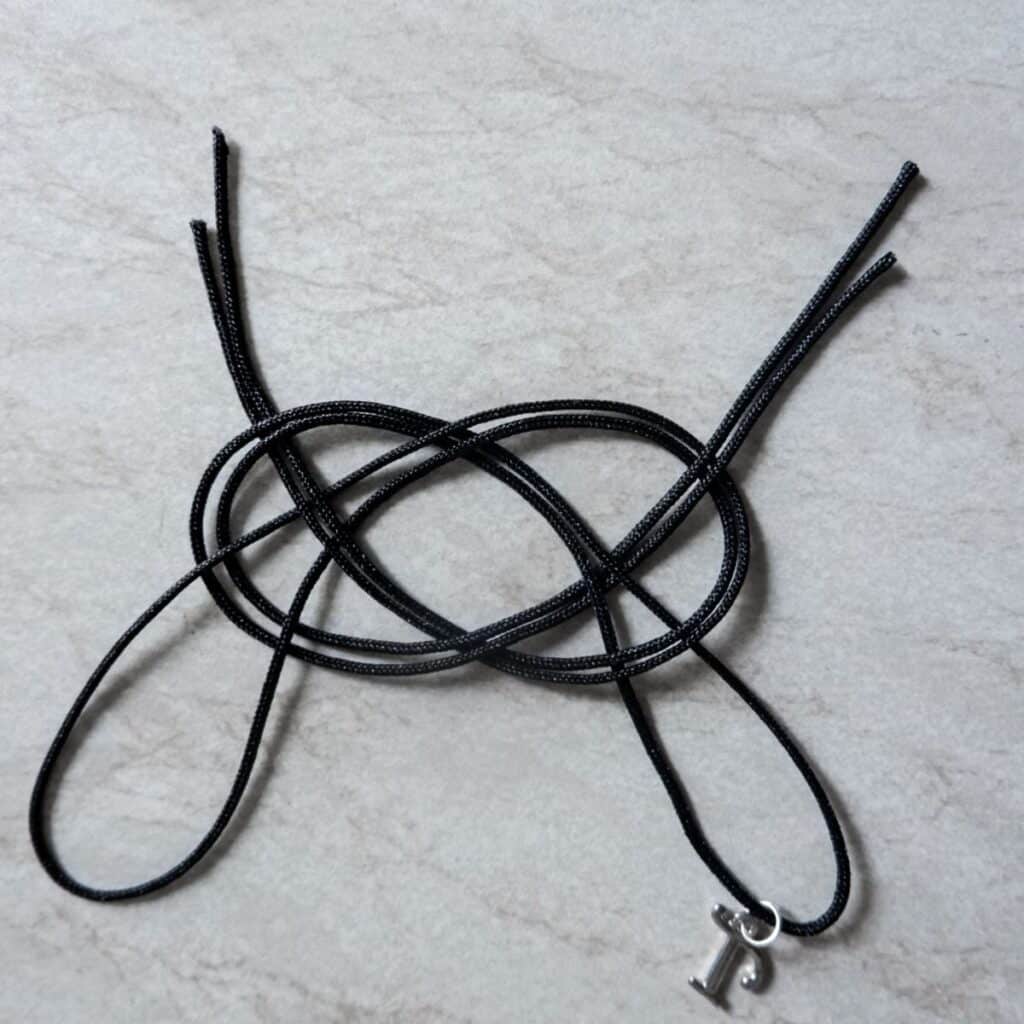 Continuing with the same end, insert it below the next loop but cross the strings in the loop over.
STEP 8)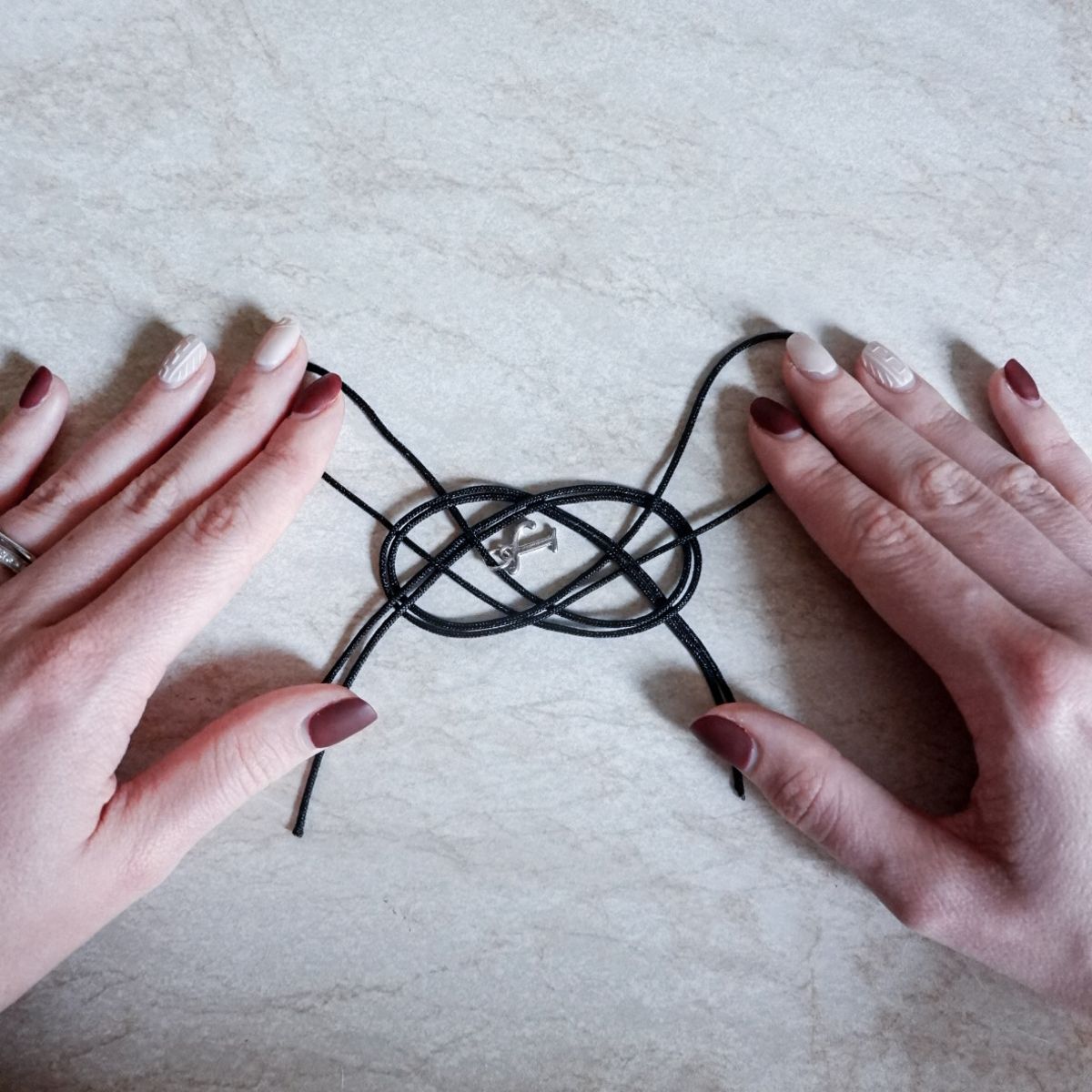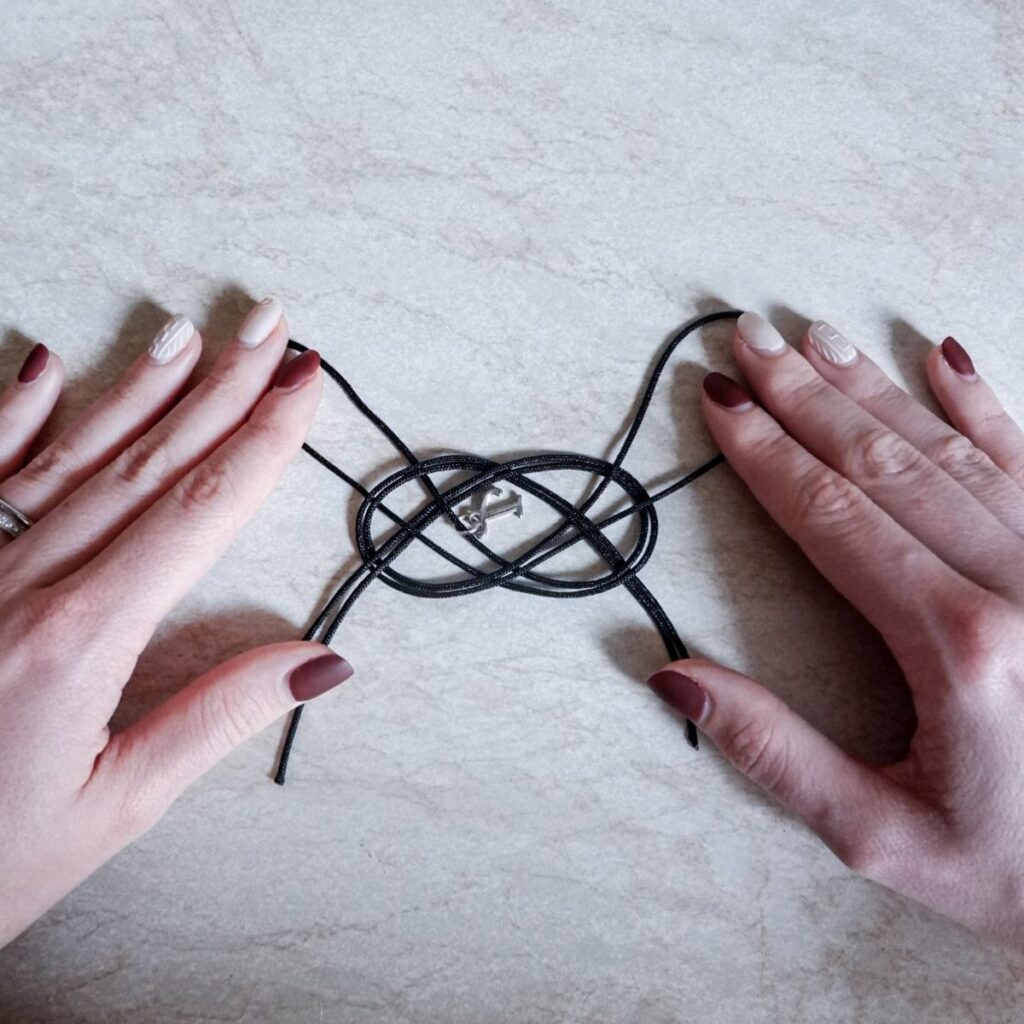 Tighten the infinity loop by pulling the 4 ends simultaneously. 
STEP 9)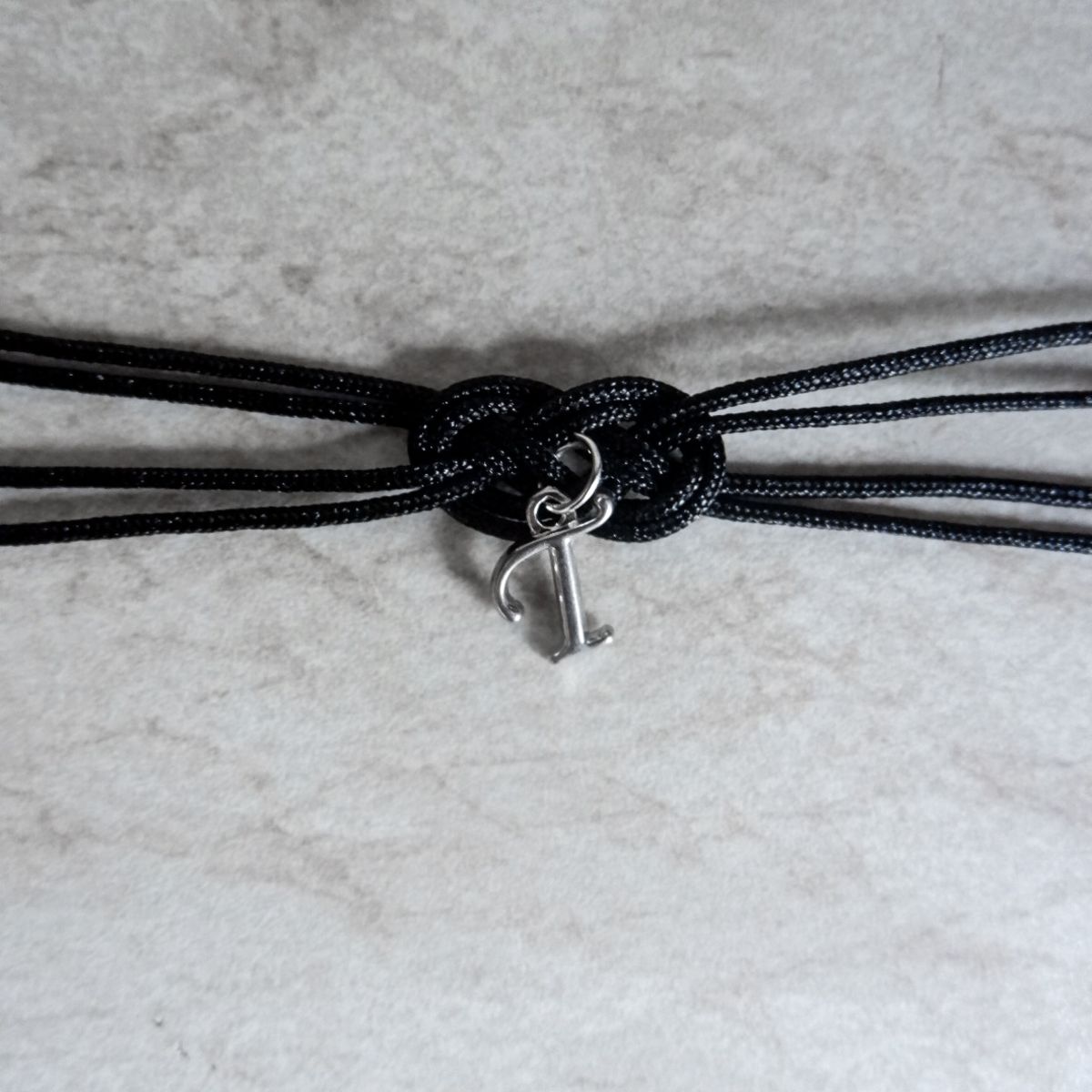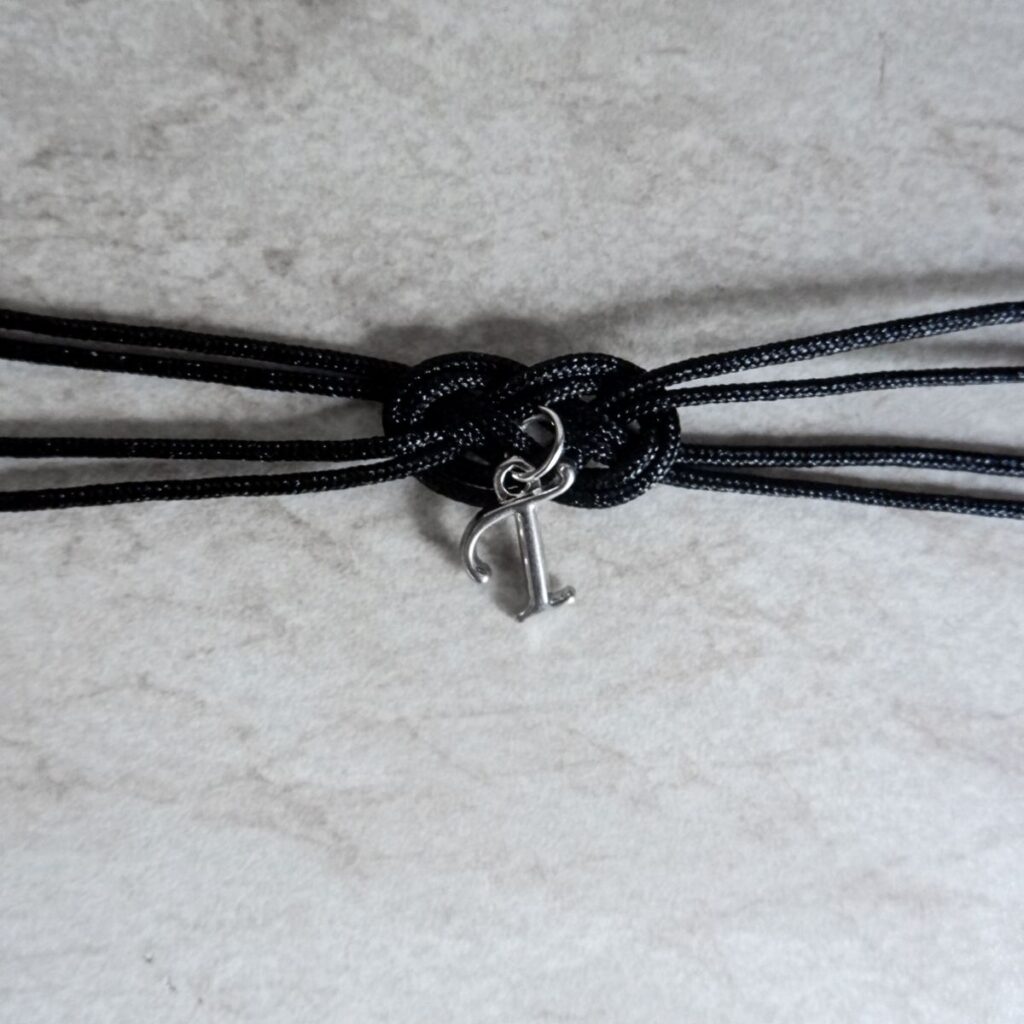 Arrange and tighten the strands to your liking and align the charm.
STEP 10)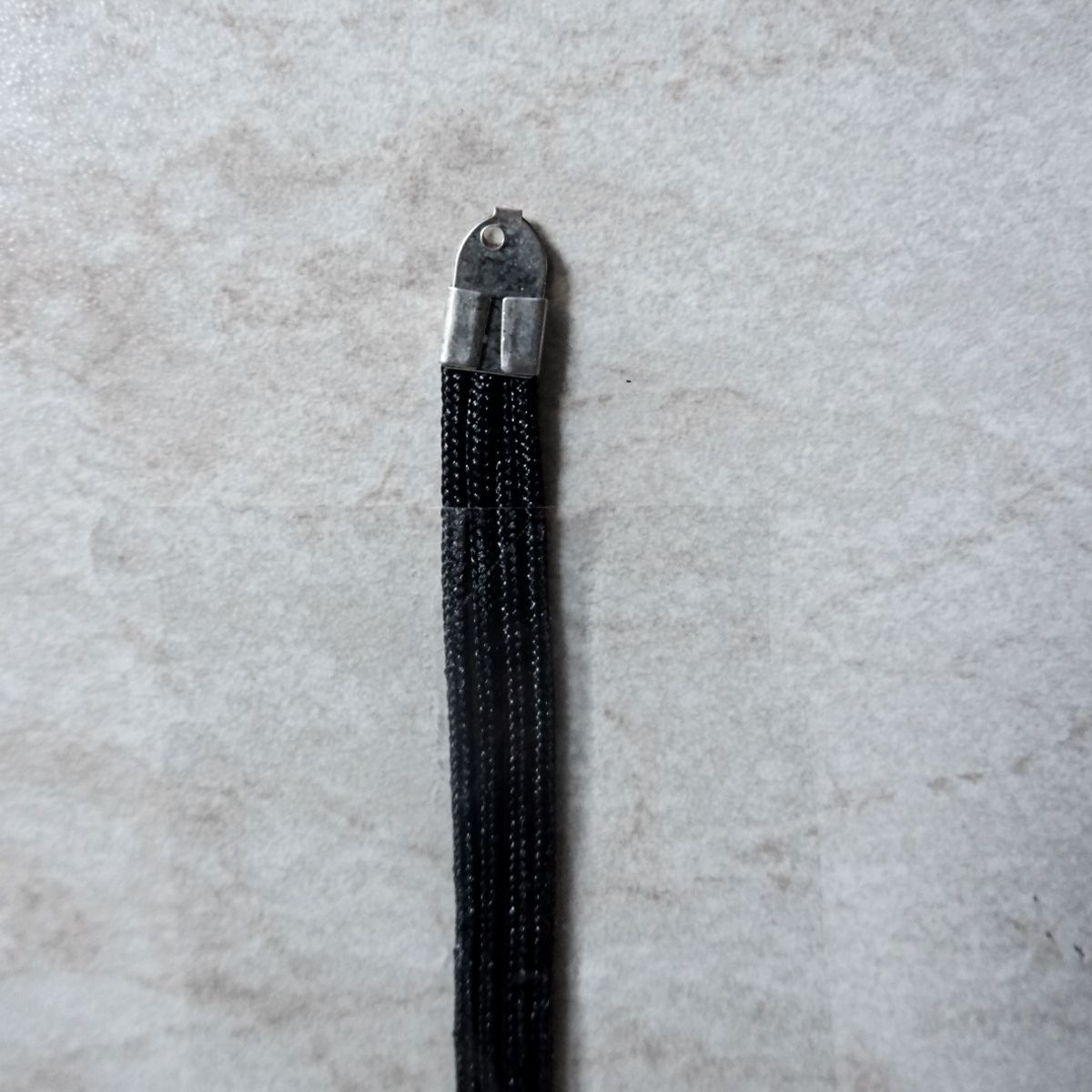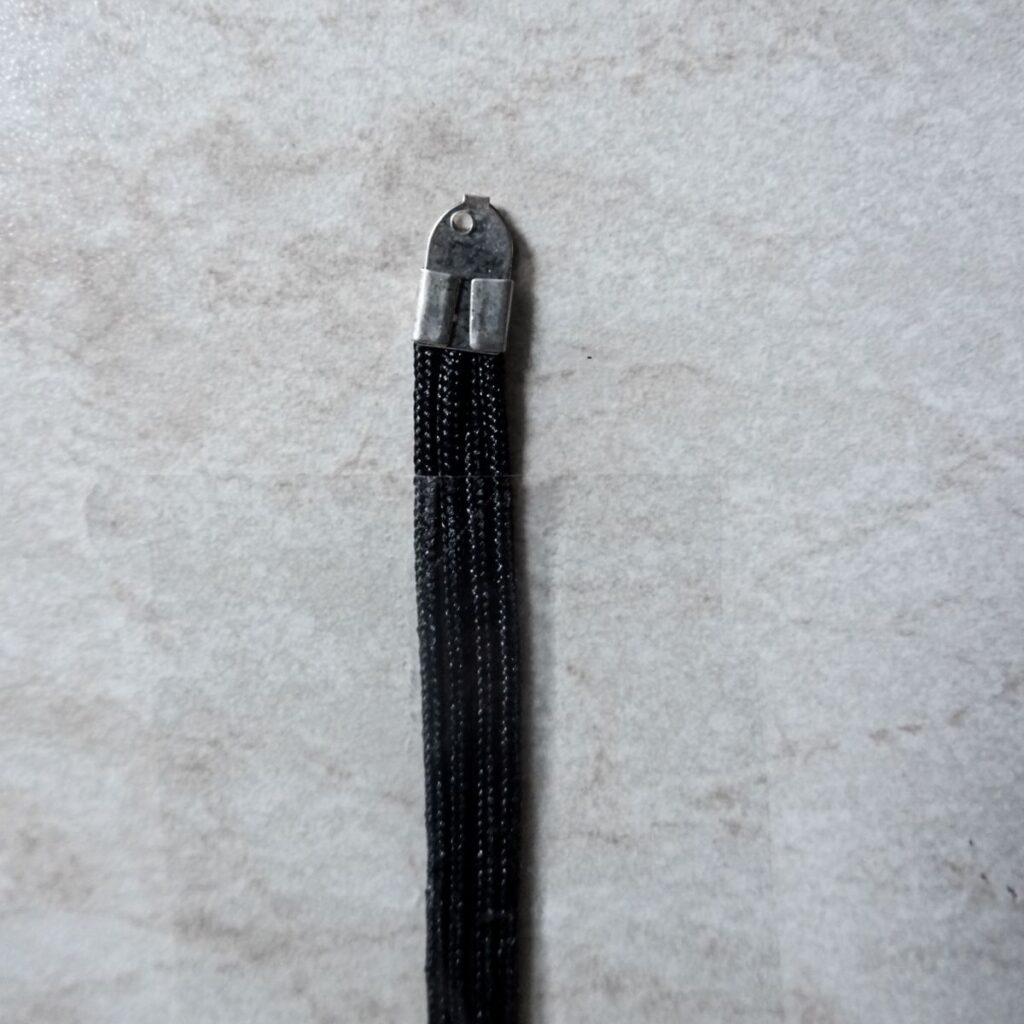 Use pliers to flatten the clasps, closing them tightly.
STEP 11)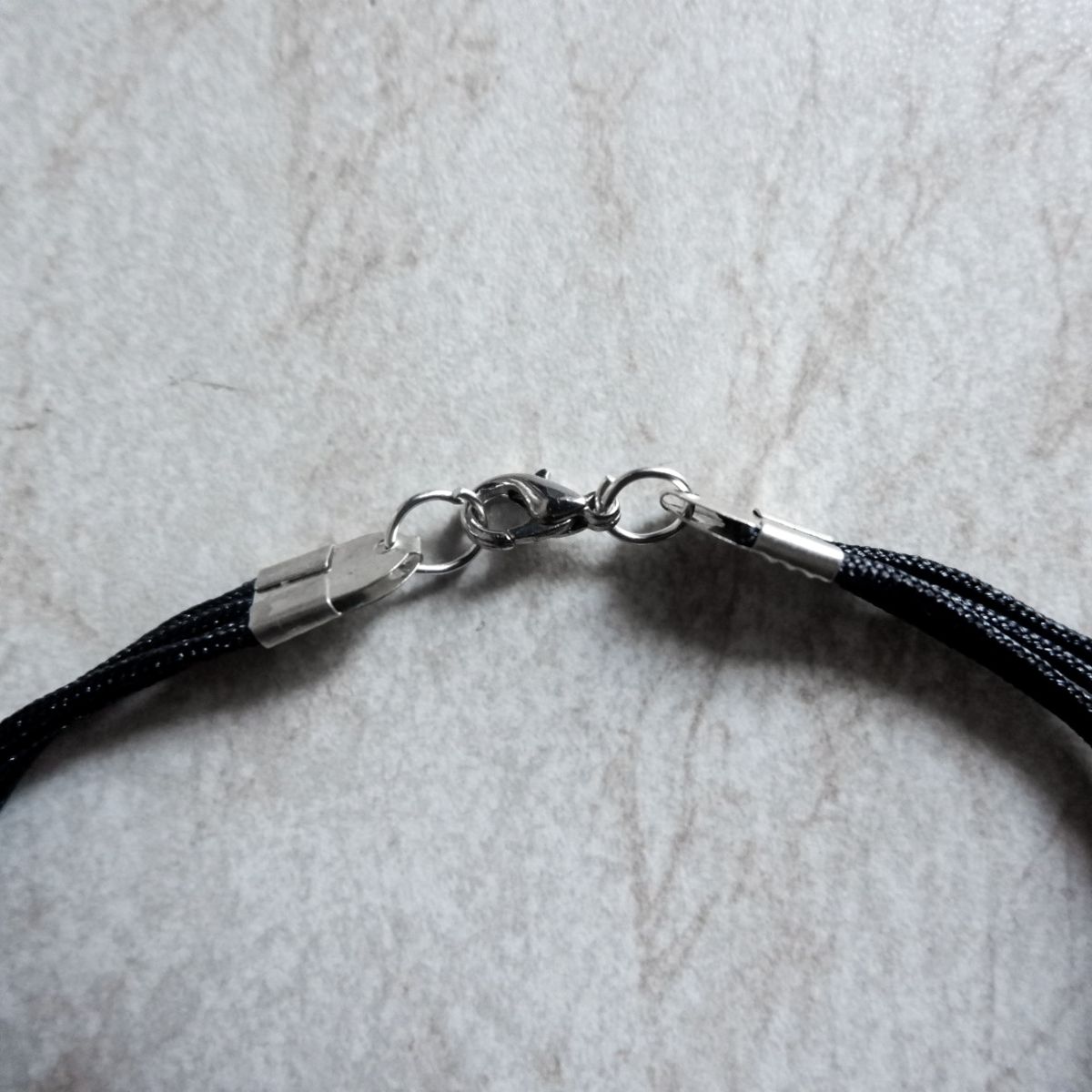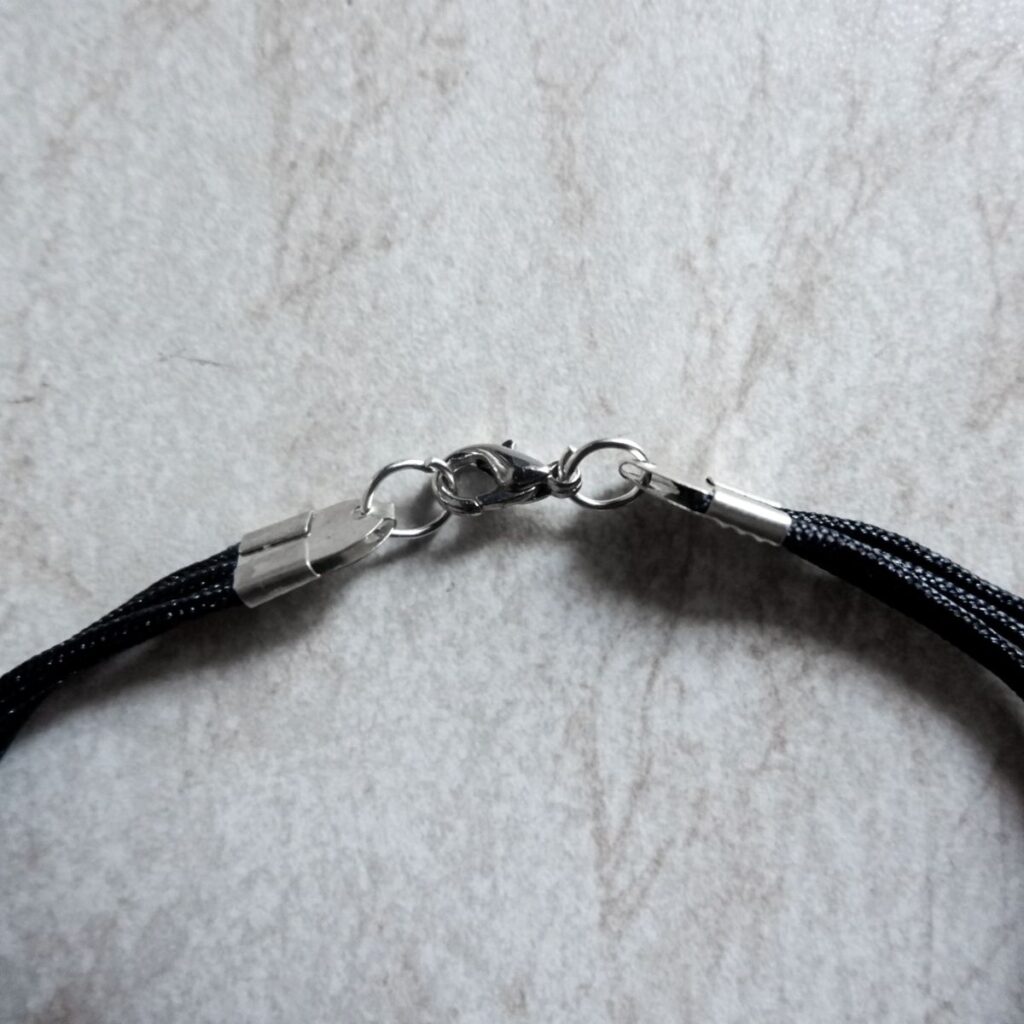 You should now have a bracelet.
STEP 12)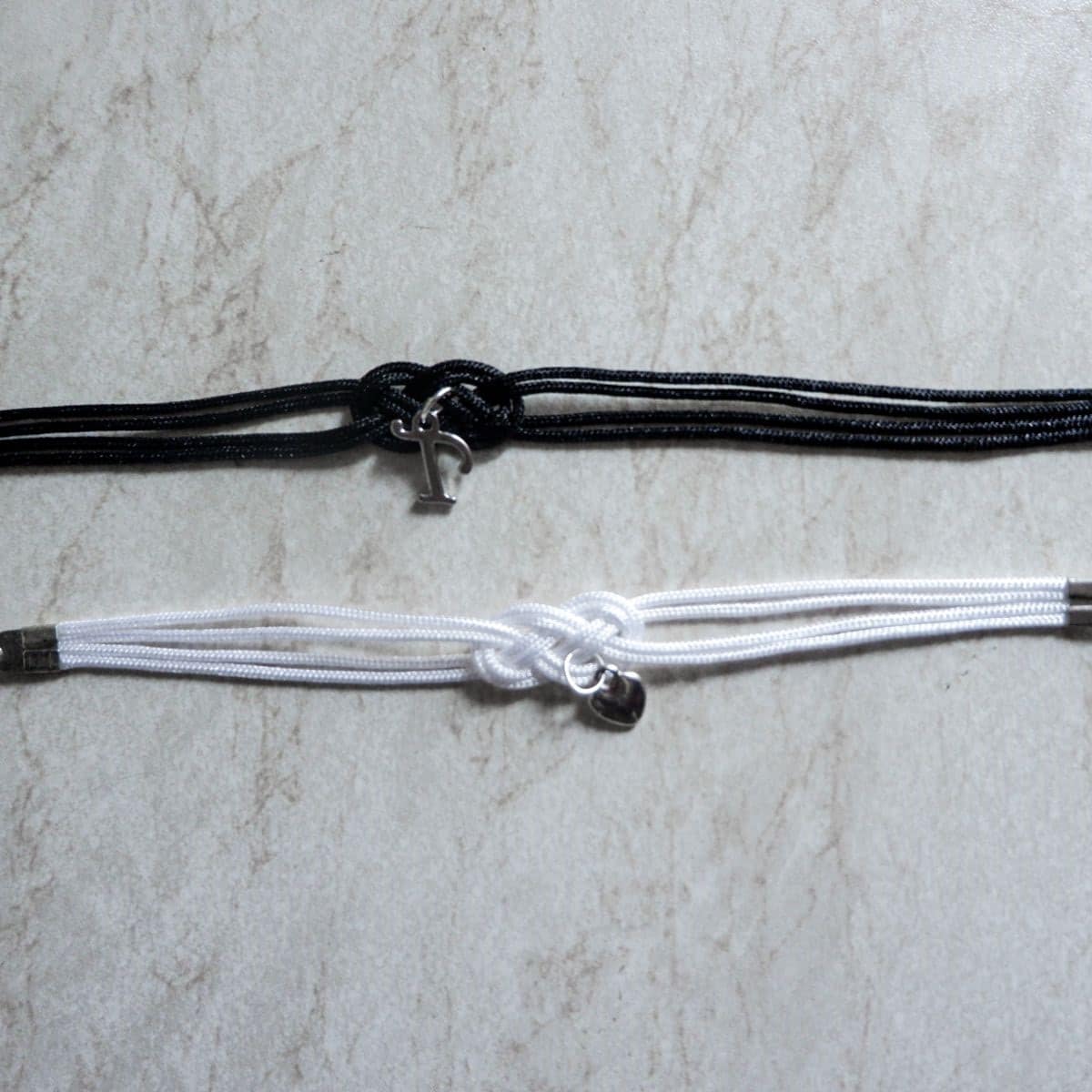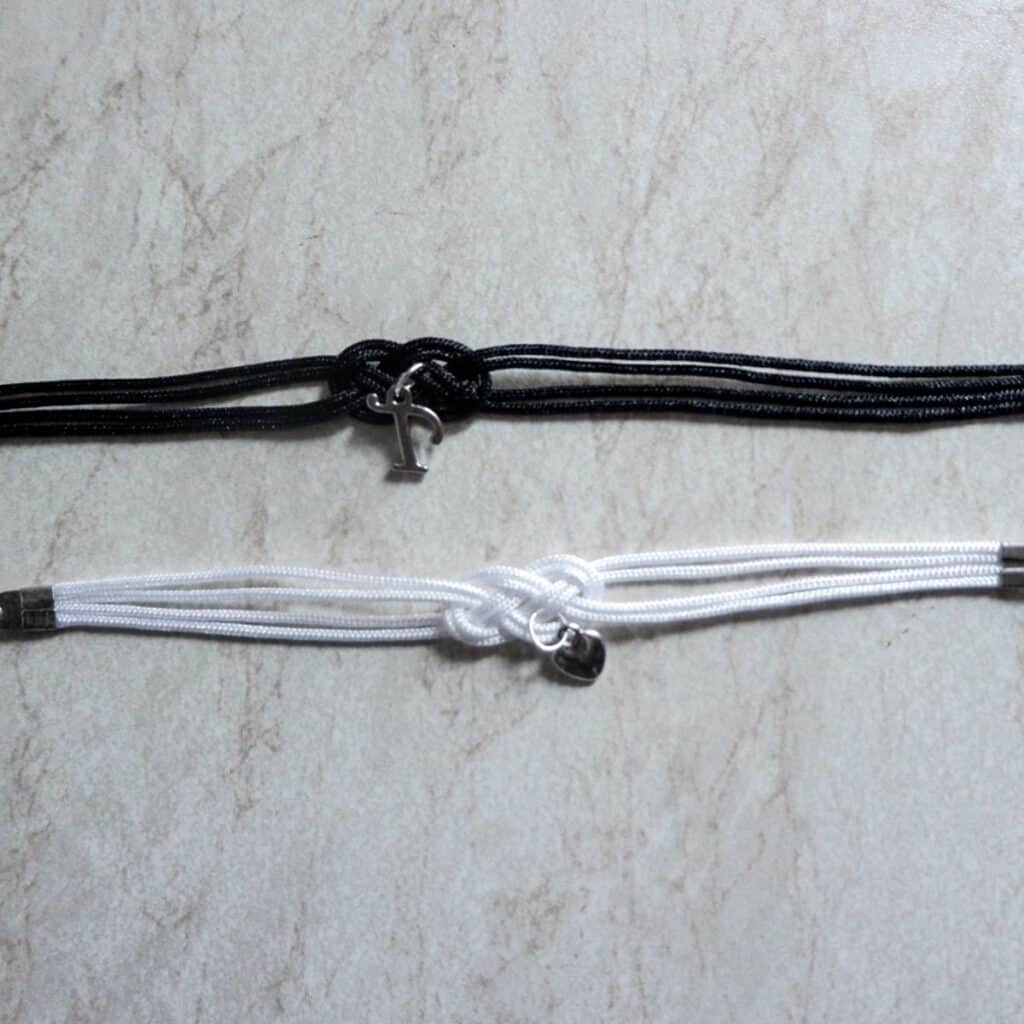 Repeat the steps with the other cord to make the matching bracelet.

You'll find a printable version of the guide below: