Cotton Rope (Add a Splice)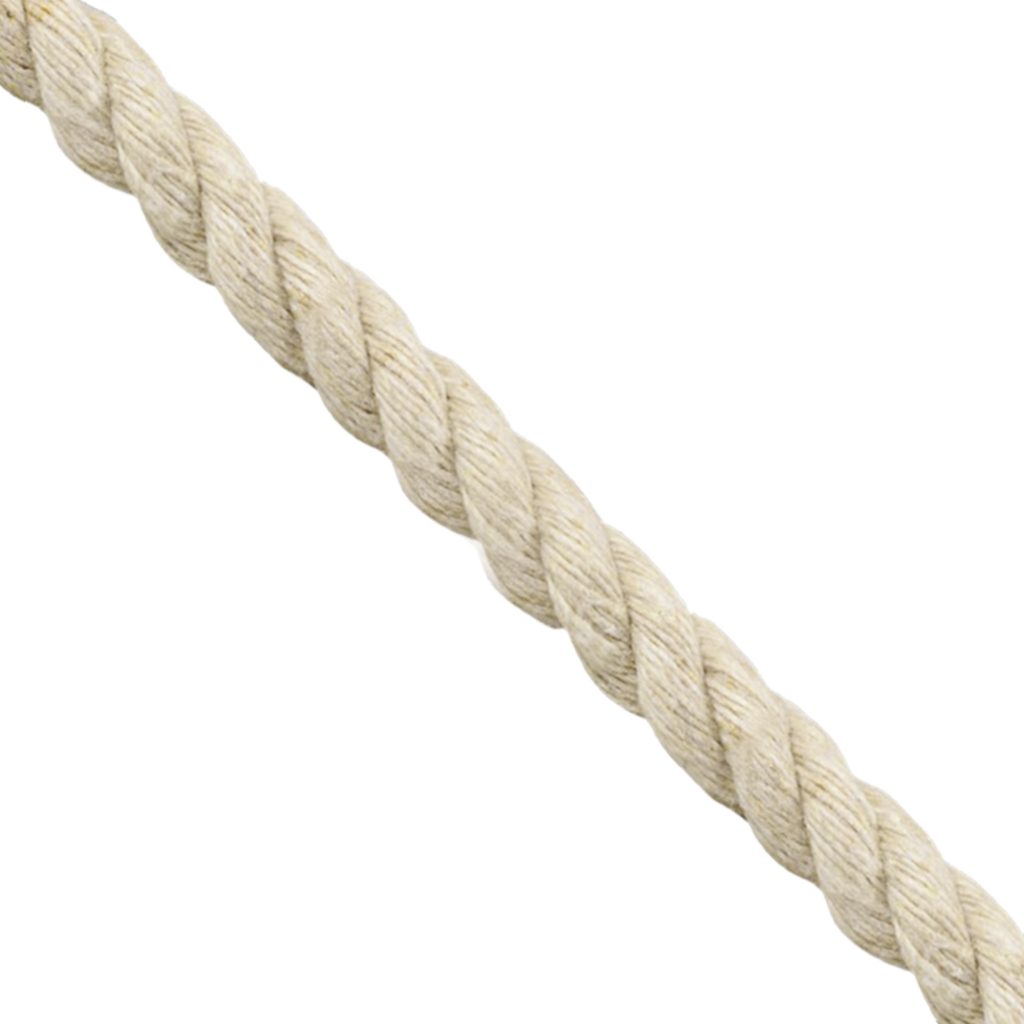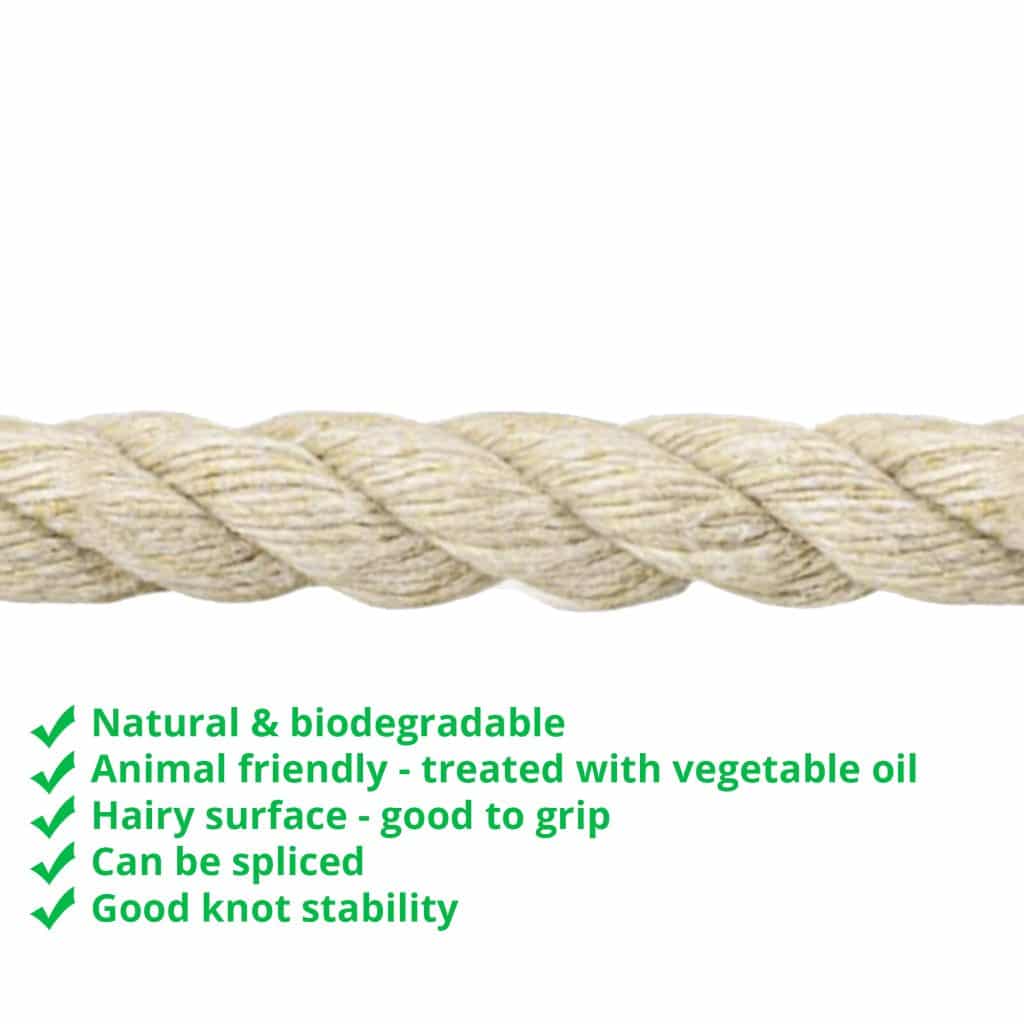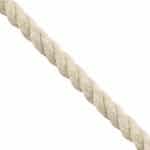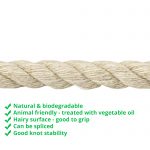 Follow the steps below to add a splice or knot to Cotton rope.  Cotton rope is very soft to touch, lightweight and easy to handle.
Please allow 5 working days for delivery
Made in Europe
From 89p per meter
No products were found matching your selection.
Cotton Rope Technical Details
Diameter / Weight / Break load 
| | | |
| --- | --- | --- |
| Diameter | Weight per 220m (kg) | Weight per 110m (kg) |
| 6mm | 7.5 | – |
| 8mm | 11 | – |
| 10mm | 15.5 | – |
| 12mm | 19 | – |
| 14mm | 29 | – |
| 16mm | 35 | – |
| 18mm | 39 | – |
| 20mm | – | 24 |
| 24mm | – | 30 |
| 28mm | – | 45 |
| 32mm | – | 55 |
Resistance 
| | |
| --- | --- |
| Resistance  | Description |
| UV resistance  | Good |
| Abrasion resistance  | Poor |
| Rot and mould | No |
| Chemical | Poor resistance to acids, alkalis, oils and other chemicals |
Properties 
| | |
| --- | --- |
| Properties | Description |
| Construction | Twisted 3-strand. Produced from spun cotton growing around the seeds of cotton plants |
| Material | Natural |
| Appearance  | Off-white colour. Smooth and slightly fuzzy  |
| Feel | Soft and fluffy to touch |
| Handling  | Very lightweight, tactile and comfortable to handle. Least likely to cause friction burns |
| Density | 1.54 |
| Strength (dry) | Low tensile strength for decorative or light load applications |
| Strength (wet) | Gets stronger by estimated 15% |
| Shock absorbency | Poor |
| Elongation at break load | Low: 5-10% |
| Stretch (elasticity) | Low  |
| Performance in water | Sinks, absorbs water, will shrink in length and expand in girth |
| Charring point | 177°C  |
| Electrical conductivity | High |
| Biodegradable  | Yes |
| Storage | Dry only |
| Knot retention | Very good |
| Can be dyed? | Yes – especially absorbent. Responds very well to all colours |