Natural Hemp Handrail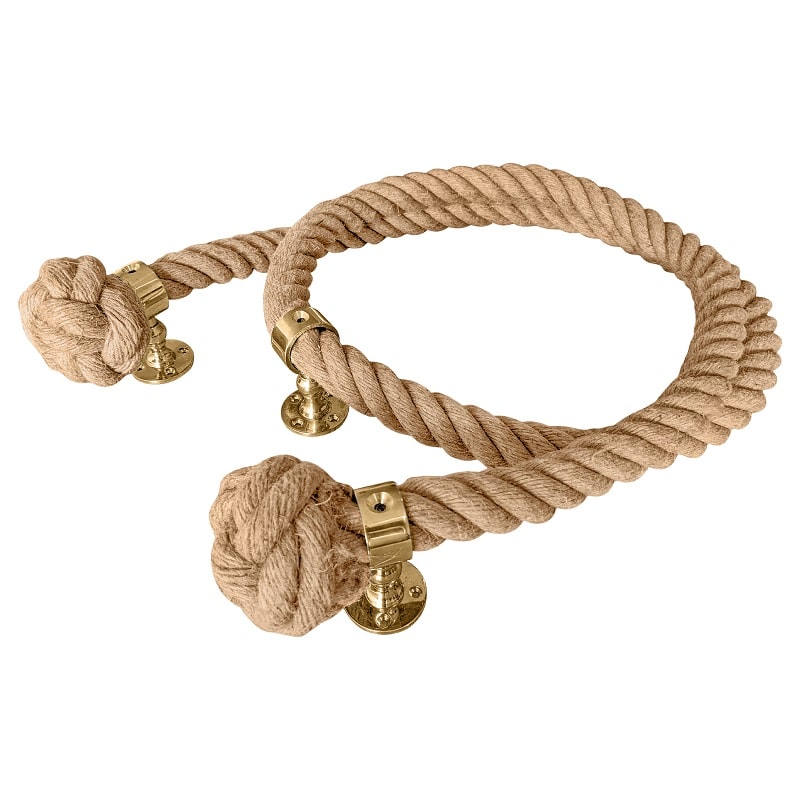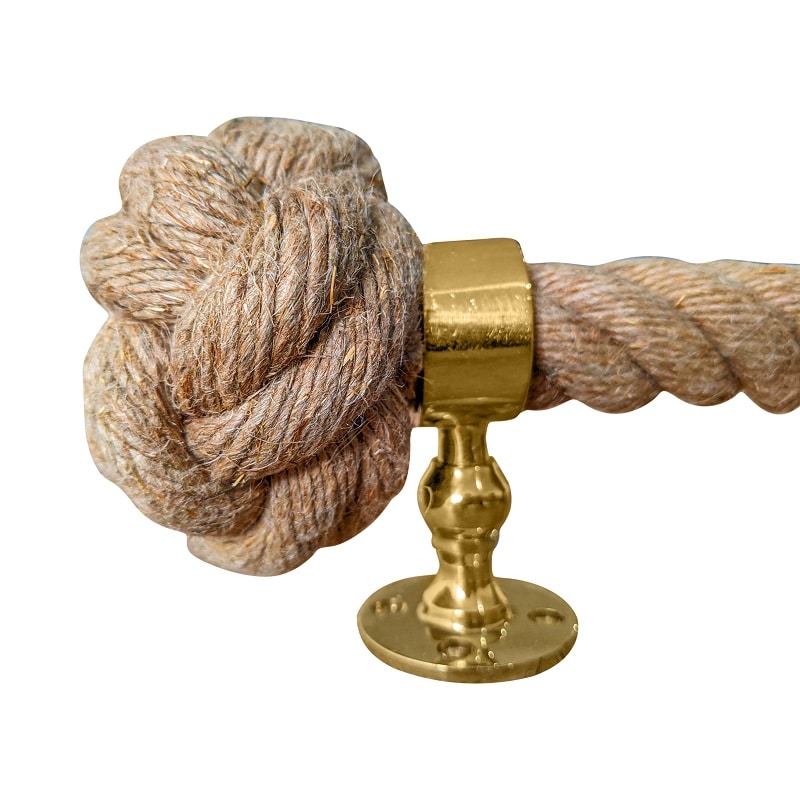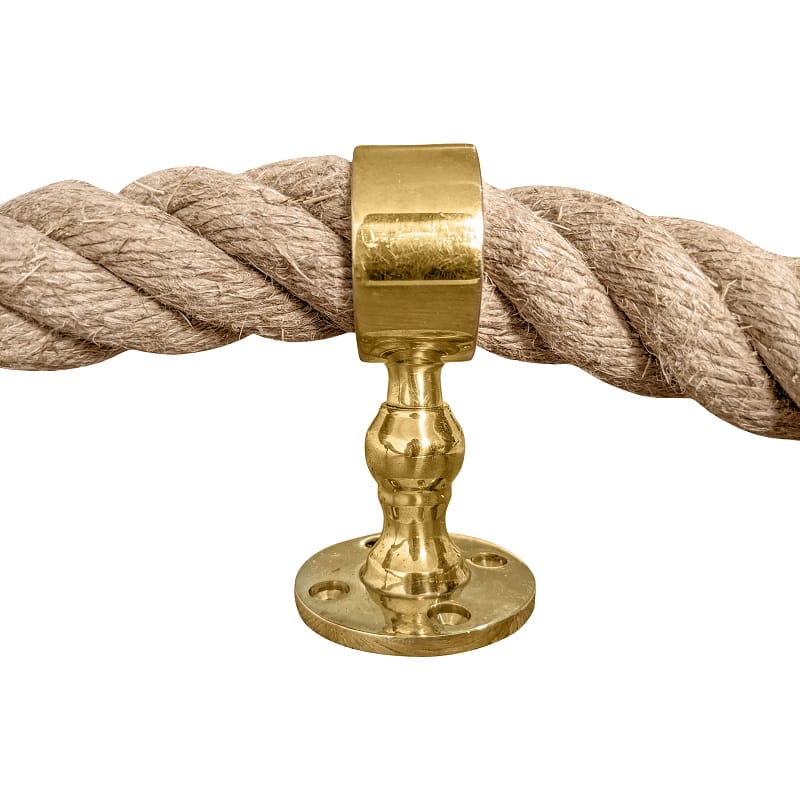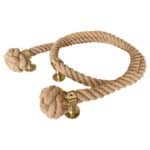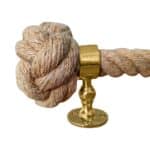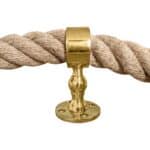 Follow the steps below to build your own natural Hemp rope handrail.  Suitable for stairs, bannisters and barriers.
Please allow 5 working days for delivery 
100% natural Hemp (European made)
From £5.49 per meter
Natural Hemp Rope Overview
Look & Feel
 
Appearance
Slightly fuzzy and hairy appearance. Natural, organic, classic look
Feel
Soft and hairy to touch
Handling
Supple and easier on the hands than Sisal or Manila.
Material
100% natural Hemp
Colour
Light golden brown colour
Rope Construction
 
Treated with
Natural oils
Smell
If recently manufactured Hemp can smell grassy. The smell will wear off over time (approx 3 weeks)
Construction
Twisted 3 Strand
Made in
Europe
Lifespan
If kept indoors with moderate use the rope will last decades.  
Outdoor use

Natural Hemp won't last very long outdoors as it will biodegrade.  It will absorb water, the length will shrink and girth will expand. 

A good alternative is Synthetic Hemp

Diameter Disclaimer
Natural ropes can shrink and expand. Please allow +/- up to 4mm.
Brackets Overview
Installation
Material options
100% Brass or Chrome
Are brackets pre-installed?

If you have ordered a decorative knot, your handrail will arrive with support brackets pre-installed for you.
If you have not ordered a decorative knot for your handrail the support brackets will arrive with your rope but not pre-installed.

Are screws included?
No, the brackets only come with the central screw for the rope.
How are the brackets fixed to the wall?
Drill the screws into raw plugs.
How are brackets fixed to the rope?

The brackets come with a central screw.

The brackets are held into place by threading a screw through the rope fibres.  They can easily be moved along the rope by removing the screw.
Bracket Quantity Required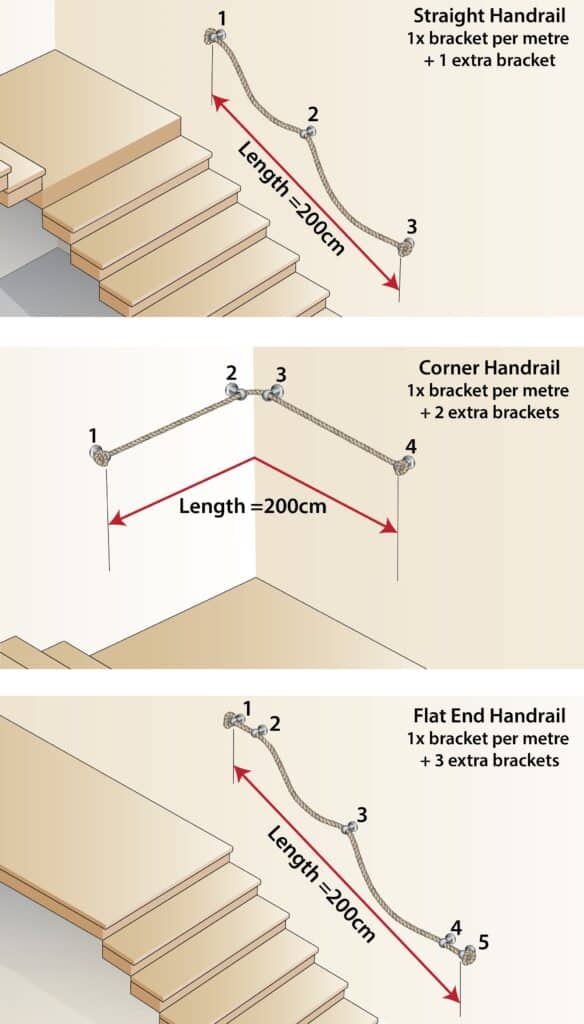 Measuring Instructions
Step 1) Tape some string along the section of the stairs where you would like fit the handrail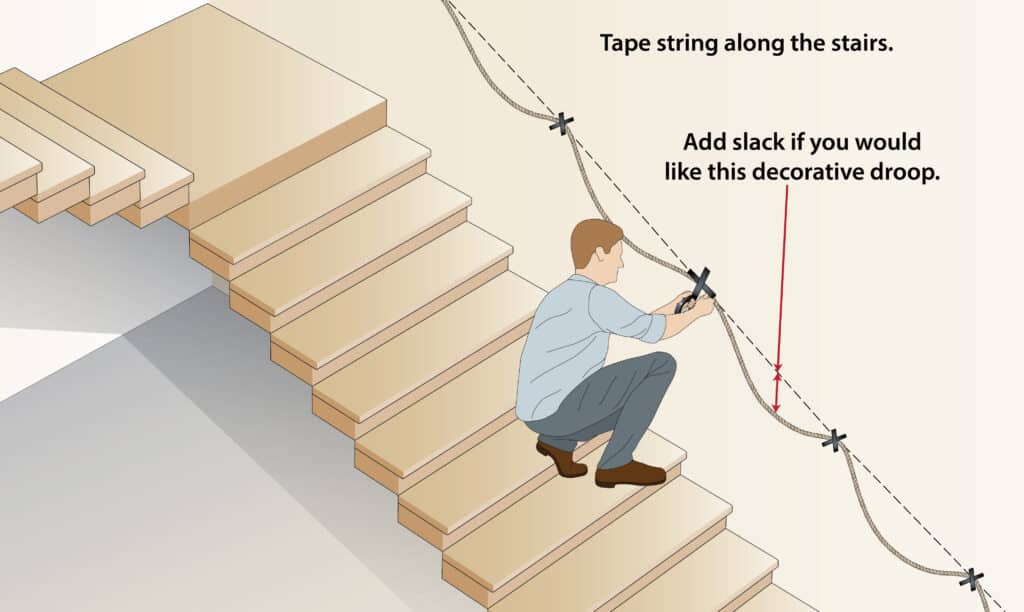 Step 2) Lay the string along the floor then use a measuring tape to record the length