Cardboard Cat House Competition
Win a Silkcraft Silk Painting Card Making Kit (for Cats) or a Cheeky Little Prints Personalised Paw Print Stamp. Read on to find out how you can enter the competition.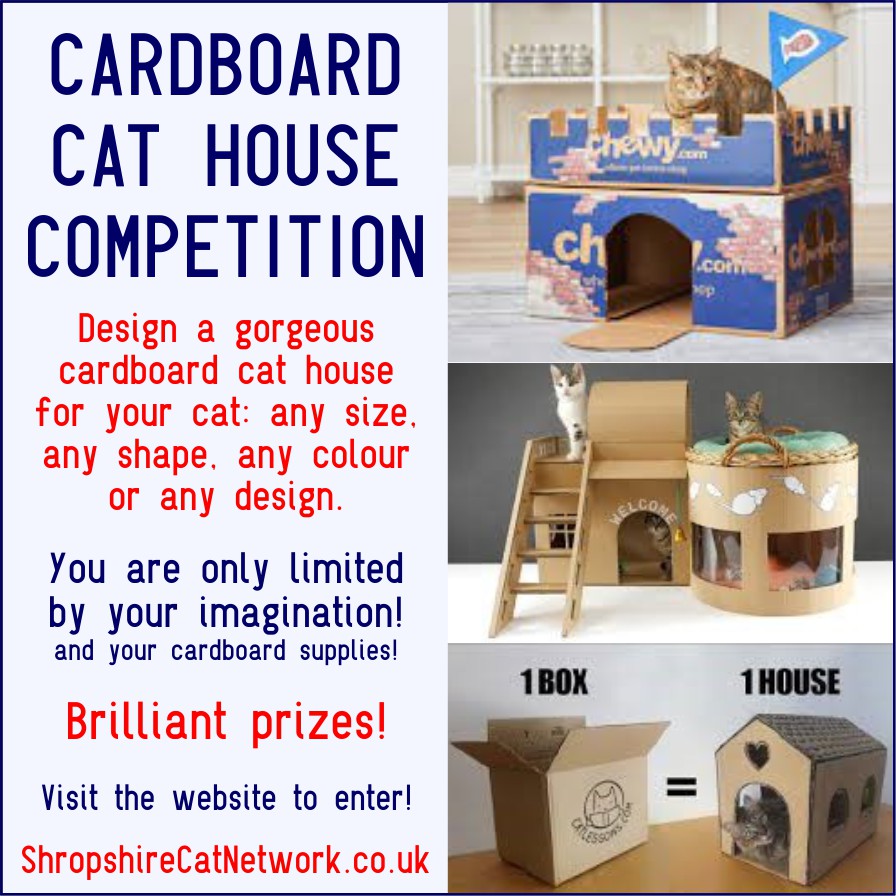 We teamed up with The Shropshire Cat Network for a cardboard cat house competition. To win one of the prizes above you'll only need to DIY a cardboard box for your cat, take some creative photos of it and send it to Sam at sam@gyrncats.co.uk.


There will be two winners chosen from the following two categories: children under 13 years and children over 13 years. The winners will also get to choose which Cat Rescue from the list will receive the Cat Scratching Rope offered by us!
Also there is a small entry fee, namely cat food, in case you are able drop some into a food collection bin. If you aren't able to do so, then don't worry – we know you would if you could – and that's what matters!
You can send your pictures until the 1st July 2020. Click here for more details!
Good Luck!
Here is some inspo for you: